The Power of SEO: Boosting Biogone's Website Traffic and Market
Reach
Client: Biogone
Industry: Landfill biodegradable and home compostable plastic products
Campaign duration: July 2019 – an ongoing campaign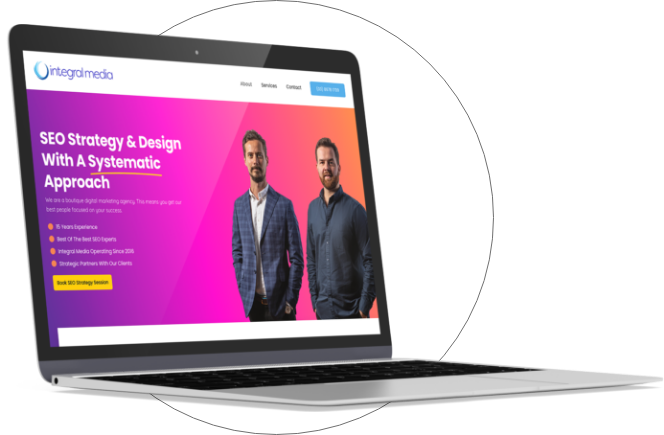 DIGGING IN
Client Company Background
Biogone offers an innovative product range focused on addressing the global plastic waste problem. The brand was developed in Australia by environmentally conscious founders; Ross & Ramona Headifen and John Mancarella, who have over 20 years of experience in supplying equipment to the groundwater and contaminated land related industries through their company, FieldTech Solutions.
Driven by their passion for tackling plastic waste reform, Dr. Ross and Ramona Headifen were deeply moved by the extent of plastic waste they encountered during a two-year volunteer trip to Tanzania. Upon returning to Australia, they grew one of Melbourne's largest community litter collection volunteer groups, known as BeachPatrol.
Inspired by the momentum generated by BeachPatrol, Ross and John Mancarella collaborated to develop the Biogone product range. Their mission is to reduce the 84% of single-use plastic that ultimately ends up in landfill by providing a more sustainable alternative to conventional plastic that can take hundreds of years to biodegrade away.
Biogone was the pioneer in introducing landfill-biodegradable plastic to the Australian market, having been a plastic technology utilised across 25 countries. This groundbreaking technology is produced by combining traditional plastic with an organic additive that attracts microbes in landfills who eat away at the plastic. It offers the advantage of being recyclable, or once disposed of in landfill, the biodegradation process accelerates to approximately 90+% faster than conventional plastics.
Business Challenges
Insufficient Online Visibility
The company faced a challenge in establishing a strong online presence, limiting its ability to reach potential customers and engage with its target audience effectively.
Inadequate Relevant Content for National Keywords
There was an opportunity to enhance its content strategy by focusing on the development of relevant and engaging content that effectively targets national keywords, thus supporting its search engine optimisation efforts and market competitiveness.
Target Keywords
biodegradable bags
biodegradable bin bags
biodegradable bin liners
biodegradable garbage bags
biodegradable packaging
biodegradable plastic bags
biodegradable rubbish bags
biodegradable trash bags
plastic bag recycling
biodegradable packaging suppliers
biodegradable packaging products
And more…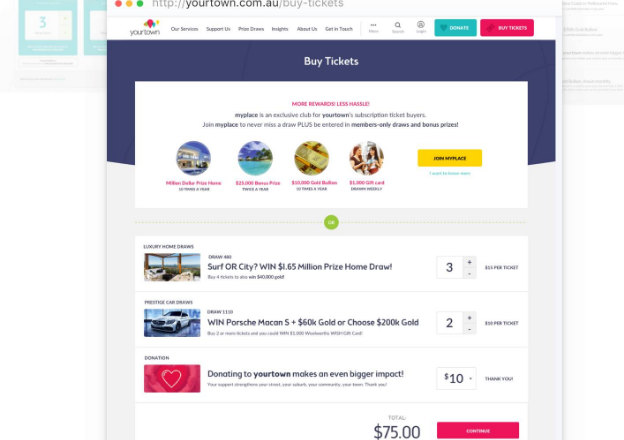 OUR
To address these challenges, we initiated a comprehensive SEO campaign, which included the following.
Website audit
Technical optimisation
Refine website structure
Boost local business recognition
Cover important, relevant topics within their target audience
Off page SEO
Ongoing monitoring and fine-tuning the campaign
The Results of our SEO Campaign
Website Visitors
Biogone experienced a substantial increase in its monthly website visitors, growing from 442 to 8,736 visitors. This represents a 1,876.47% increase in traffic, showcasing the effectiveness of the implemented marketing strategies.
Organic Keyword Rankings
The number of average organic keywords ranking in the top 10 positions on search engine results pages (SERPs) has increased from 43 to 520 keywords. This impressive 1,109.3% growth in keyword rankings demonstrates a significant improvement in the website's search engine optimisation (SEO).

Organic Traffic Comparison
Organic traffic increased by 1,876.47%
Before: Average organic traffic on July 2019 is 442 visitor

Organic Traffic Comparison
Organic traffic increased by 1,876.47%
After: Average organic traffic on March 2023 is 8,736  visitors

Organic Keywords Ranking Comparison
The number of keywords that land on the first page of Google organically is 1109.3% higher compared to when the SEO campaign just got started.
Before: Average organic keyword on the first page on Google search engine was 43 keywords on July 2019

Organic Keywords Ranking Comparison
The number of keywords that land on the first page of Google organically is 1109.3% higher compared to when the SEO campaign just got started.
After: Average organic keyword on the first page on Google is 520 keywords on March 2023
What return can you expect
Before commencing any campaign our research will give you a realistic idea of the expected return on investment. We do this to make sure it makes sense to run a campaign for you so you have all the information to make an educated decision on whether SEO is right for you.
Picking the best strategy for you
By the end of our meeting together you will have a much better idea of exactly how to target an SEO campaign to make sure it works for your business. We will take into consideration where your business is today and what you want to achieve over the next few years. We then take this information and distill it into the best strategy to help you achieve your business objectives.
So at this point you'll know:
Who you are as a business
How SEO works
What return on investment you can expect
How much you will need to invest
If all of these align we would love to partner with you. We love seeing our customers grow as Integral Media grows with them.
See why we consider our customers part of our family and set a time to talk to us today to help you realise your businesses potential tomorrow.
Always helpful and supportive
We've been very happy with Integral Media since working with them in 2019. Our web results in 2023 are more than 20% higher compared to equivalent periods prior to working with Integral, where we were working with another generic SEO company. The standouts for Integral Media are competency, values, a sense of urgency and high standards.
You will not find a more professional company! Alex, Dane and the team at Integral are knowledgeable, friendly, efficient and a pleasure to work with. Would absolutely recommend to anyone!
Friendly, great communication and brilliant at what they do!Working with Integral has boosted our search rankings tenfold and they've only just begun to work their magic. We couldn't be happier with the work they've done for us. I highly recommend engaging Integral Media. Thanks Alex and Co!
I highly recommend Integral Media for their exceptional SEO services. Their team is professional, knowledgeable, and dedicated to delivering results. They took the time to understand my business and developed a comprehensive strategy that has led to significant improvements in our search engine rankings. What sets Integral Media apart is their ongoing communication and collaboration, which makes me confident in the results they deliver. They are an exceptional partner for anyone looking to improve their online presence.
Very honest, easygoing and transparent. Low costs and helpful. Would recommend.
I have worked closely with the team at Integral Media over the last 12 months, and have been super impressed with their professionalism and obsession with providing great service and solutions for their clients.This team gets results!
I've been working with Integral media for a few years now, the team are always great to deal with and are super professional.The IM Team would be ideal if you're looking to grow your business & online presence.
When I first met with Alex, I didn't think there'd be much of a market left for my business. I was unsure if people were still interested in buying models/wooden ships/spaceships etc., whether competition was too high, or whether the industry was simply not growing.However, Integral Media proved otherwise and showed that all I needed was better online presence for my customers to come to me. Integral Media mapped out a clear plan that had my website ranking on page one within a few months! Since then, Models and Hobbies 4U has not stopped.Our online orders have grown so much and we're busily fulfilling orders, day in and day out, as my Facebook Page will testify . Alex and the team have been super helpful and I could not recommend their services enough. Thanks Integral Media! .... Let's continue to grow rapidly together !!!
I highly recommend Integral Media SEO as reputable digital marketing specialists and a truly fantastic team. I have worked for them as SEO content writer, and it was an enjoyable work environment teeming with high-quality professional, creative, friendly and efficient people. The experience at Integral Media has helped me to develop new skills, broaden my knowledge and improve my CV.
Awesome company. Highly recommend their work. I've been partnering with Alex for 5 years now and have the highest respect for the team at Integral Media. After 18 years working in Digital Marketing its refreshing to meet a company that delivers. They are the real deal.
I have found their service exceptional. Their approach to the whole travel experience is innovating and look forward to using AirRentalz services in the future.
It's been an absolute pleasure working with Integral Media! They've produced incredibly well-researched articles for Shaping Change, a consultancy firm in the field of human resources, which has given our content strategy an excellent boost. I highly recommend their work!
Great blogsJay ManganoDevrite Homes of Distinction
I use Integral Media to supply blog posts for my website. They arrange excellent well written articles to keep my website relevant. This is something I don't get the time for myself. We specialise in energy assessments for residential and commercial buildings.
Exclusive Steel Homes Pty Ltd have been extremely happy with the results Integral Media have provided to us. Highly recommend.
Thanks to the team for their assistance with our latest blog post for Atelier Wealth - much appreciated!
Alex and the team at IM have been a pleasure to deal with. Nothing is ever too much trouble and they provide a high quality service at a very competitive price. The website they put together for us is fantastic and is very easy for us to update ourselves which was important for us. Would highly recommend them.
I can't recommend Alex and the team enough. They really do take the time to make sure their clients are looked after and customise everything for your needs. They've produced amazing results for us and we love working with them.
It has been an absolute pleasure working with Alex and Integral Media. They take the time to get to know you and the organisation and really make you feel valued. Plus - they're fantastic at what they do! Thanks team!
The Team at Integral Media are AMAZING!!!!!!. So responsive, so helpful. Nothing is ever too hard for them to work out. They provide me with such peace of mind that not only are my clients needs taken care of, but they are always there to answer any of my calls/countless questions and lack of technical know how. Can't recommend them enough, they make my life sooooo much easier. Thank you!!!!!!!!
Have been working with Alex over the last 8 years and it is fantastic to have a company like IM and a professional in Alex that is always looking to better our business. Could not recommend them more highly. Thanks for taking our business to the next level.
We've just started using Integral Media's services for our family owned Locksmith business.Alex has been an absolute superstar to date, so much knowledge and incredibly prompt and generous with his time.He has helped build our new website and is now helping us with all our back stage SEO.Awesome job guys!!