When choosing new blog topics we always have a hard time looking at branded and non branded topics.
Almost any type of online businesses prefer blog content that converts visitors to buyers. This is the case for great content. But, ask yourself this: Are Google Search User looking for your branded products and services or maybe something relevant online? In most cases, online visitors don't know about your brand. Great content helps search users to solve their problems using your services and products.
How not to waste time creating bad content
Writing content that nobody reads is the worst feeling ever. For online businesses to invest money in something that nobody will ever see could lead to a bad financial path for that website.
This is want to focus on creating content that Google will proudly present on page on, so the whole worldwide web will be able to see our content.
answer the search query intentions
Google prefers content that search users clicks on, finish reading and head to the next internal page for more.
include your services or products into the solution
If you are having a hard time not understanding why you should invest time into creating content that solves search user questions, read this blog about the snowball effect.
How to create great content that suits your brand
Branded content and content that answers online search intents are two different worlds. This is why we focus on answering the search intent first.
Keywords
Keywords play a big part in search engine optimisation. Niche down into a specific part of a service or product. We use Google Auto Suggest to find keywords visitors are looking for.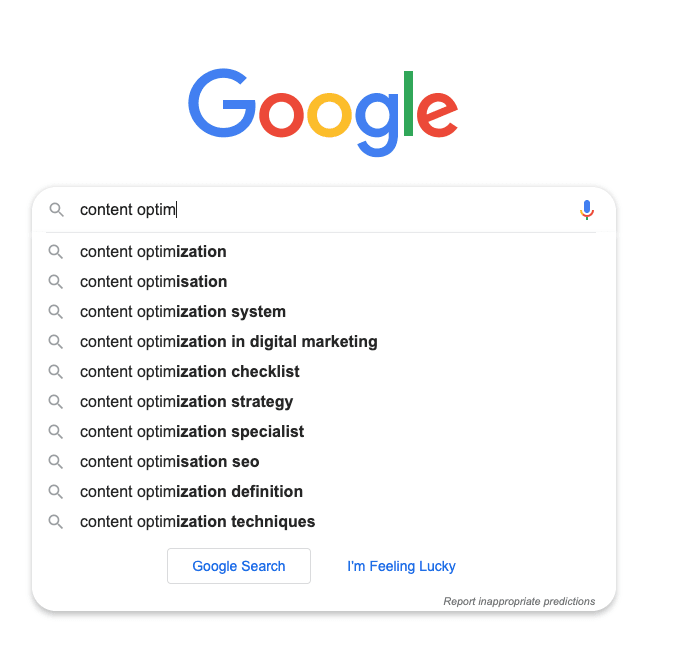 Keyword Variations
Once we found a specific topic, we want to find all the keyword variation of that keyword there are to find.
Google already giving us hints what type of content search users are also looking for.
Simple scroll down to the bottom of the search result page and you will find this.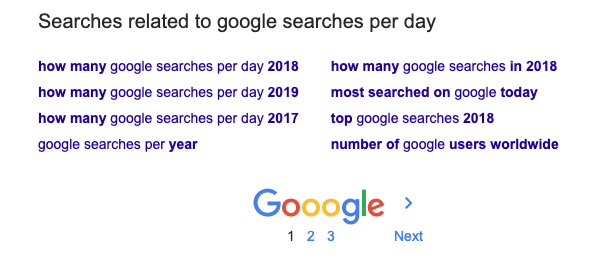 Some keywords don't have related searches, this means the keyword you entered is not popular.
We strongly suggest not to write topic about that keyword, because most likely it will have lower search volume.
As last part in our keyword research, we use tool to identify all possible keyword variations there is.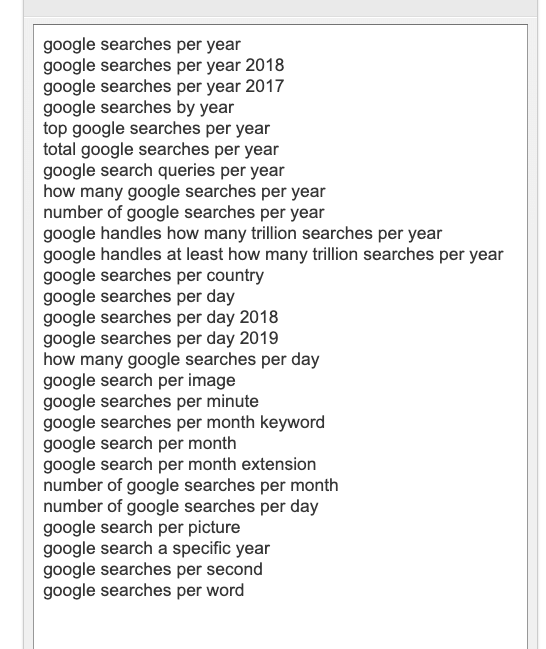 The tool simply tries to find all possible variations of a keyword.
Long Content
Best contents for Google are the ones that answers all possible related search queries we found from our keyword research above.
As already suggested on other posts, we recommend to aim for 500-4000 words depending on online competitions.
Branded parts
To help making this new content converting online visitors into buyers, we need to adjust the content to match our brand.
Depending on chosen keywords and topics this is sometimes the most difficult part of content creation
Importance of Non Branded content
It is important to understand that organic traffic are only sent to relevant high quality search result pages. These are not created by focusing on branded content from start.
If our goal is to increase relevant organic traffic. Each online visitor that comes from Google will help to push other relevant landing pages.