Building a website, the
Integral

way
We drive engagement
Great websites are compelling. From the moment traffic lands on a page to the moment customers call or purchase, our websites are very user-friendly and make it easy for them to purchase your products and services.
We design with conversion in mind
When building a website we consider the journey your visitors go on before they turn into leads and sales. What pages are most important? How are we highlighting phone numbers and conversion points to drive higher conversion rates? We find the answers to all the important questions.
Optimise over time
We take information about how traffic uses your website to continually improve it over time. We build websites using agile systems to ensure we can quickly change the experience to drive more engagement and conversions.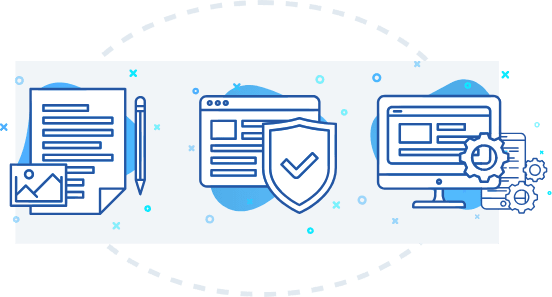 Testimonials
I can't recommend Alex and the team enough. They really do take the time to make sure their clients are looked after and customise everything for your needs. They've produced amazing results for us and we love working with them.
The Team at Integral Media are AMAZING!!!!!!. So responsive, so helpful. Nothing is ever too hard for them to work out.
Have been working with Alex over the last 8 years and it is fantastic to have a company like IM and a professional in Alex that is always looking to better our business. Could not recommend them more highly. Thanks for taking our business to the next level.
Melbourne's leading web designers
Beautiful and functional
We can deliver a website that is crafted to your specific needs, uses the latest technology and is sleek and simple for your customers to use. All within your timeframe and budget.
We are experts in web design in Melbourne that take the time to get to know your business so that we can put together a design that is unique to you. Our talented team of designers will work with you until you are fully satisfied with the finished product.
Making your business look great online – it's just what we do
From the moment someone lands on your website, they'll be able to know right away how your business is better than the rest.
We create websites that take your customers on a seamless journey – from learning about your products and services, all the way through to getting in touch or making a purchase.
Your business' unique voice will come to life. Our web design experts blend together stunning visuals with crisp branding messages – truly showcasing why your business is the absolute best.
Get in touch today and we'll show you how the magic is done.