SEO is the #1 Solution for Massive Online Exposure on Google
We help our clients in growing their business with Organic Traffic from our SEO services. Out of all online marketing platforms, only SEO drives The Most Relevant, Steady, Long Term Online Traffic in any industry. 
how Integral Media helps businesses
We take an Integral approach.
Integrity and trust are built into the foundation of our business. This approach guides everything we do to make sure our high performing team always delivers above your expectations.
Results are paramount.
Our success is determined by your success. We've created standard processes that guide everything we do to deliver the best results with every campaign we look after. Our experienced digital marketing agency can help you make the most out of your campaigns.
Experience, Knowledge, Transparency.
With over a decade of experience, Integral Media has helped and grown a range of businesses: from corporate to small companies. We create exceptional strategies to help you nail your business objectives and goals. We see you as a partner and invest in your business to excel because we know that when you grow, we grow.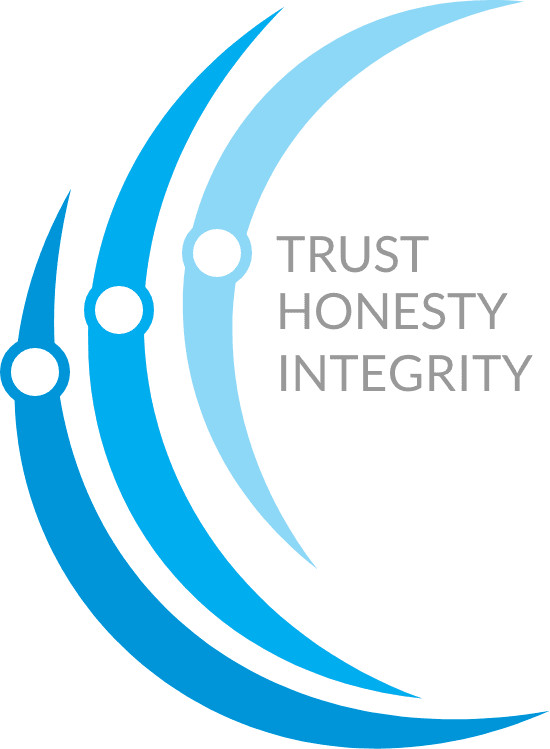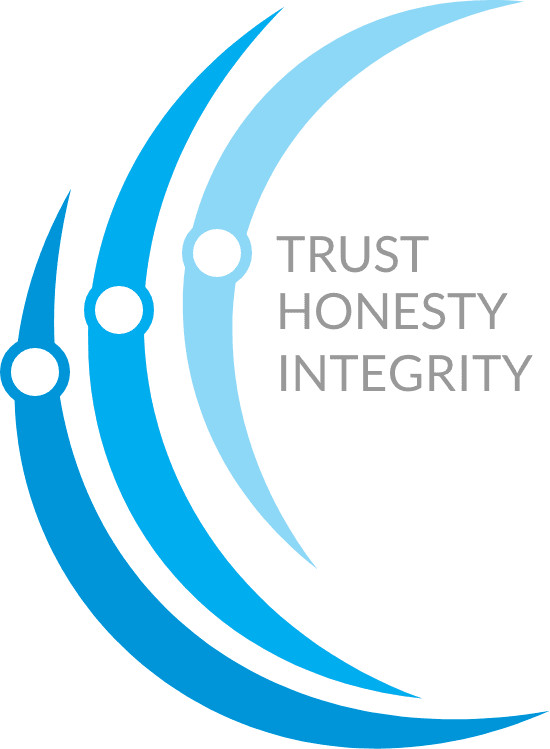 Well researched & insightful content that adds value to my LongDow Digital clients ..
Great content and well-researched writing for our website
It is tough running a barcode systems company amongst the vast competition and is therefore hard to reach out to customers to show our high level of expertise in the AIDC barcoding industry. Integral Media has done a great job in placing us in the forefront of popular search engines and increased traffic to our scopelink.com.au website.

As a result, we have an increased number of leads with our barcoding business heading towards a steady growth. Thank you Integral Media.

Scope Link Barcode Technologies
@scopelinkbarcodetechnologies
We have had Integral Media write blog posts to use on our website. All of them have been well researched and written and relevant to our clientele. It has certainly been a time-saver for us. We are a Wedding and Event Hire and Styling Company so keeping up with trends and new ideas is very important for our business.
Kim
Easy to work with, thoughtful about content – a great partner to work with for my website for No Worries Weddings.
It's been an absolute pleasure working with Integral Media! They've produced incredibly well-researched articles for Shaping Change, a consultancy firm in the field of human resources, which has given our content strategy an excellent boost. I highly recommend their work!
I have found their service exceptional. Their approach to the whole travel experience is innovating and look forward to using AirRentalz services in the future.
Integral Media has contributed well written articles for my website blog. Having these articles relevant to my field (headshot and portrait photography) has enabled me to keep producing content on my site, even when things are busy. The articles are always well researched and reinforce the importance of what I do!
I'm very happy with there work very professional and if you want your site to rank you've come to the right place highly recommended
I use Integral Media to supply blog posts for my website. They arrange excellent well written articles to keep my website relevant. This is something I don't get the time for myself. We specialise in energy assessments for residential and commercial buildings.
Thanks to the team for their assistance with our latest blog post for Atelier Wealth – much appreciated!
Exclusive Steel Homes Pty Ltd have been extremely happy with the results Integral Media have provided to us. Highly recommend.
I can't recommend Alex and the team enough. They really do take the time to make sure their clients are looked after and customise everything for your needs. They've produced amazing results for us and we love working with them.
The Team at Integral Media are AMAZING!!!!!!. So responsive, so helpful. Nothing is ever too hard for them to work out.
Have been working with Alex over the last 8 years and it is fantastic to have a company like IM and a professional in Alex that is always looking to better our business. Could not recommend them more highly. Thanks for taking our business to the next level.
Big thank you to Alex and the team at IM. The work they've done for my business has driven heaps of work our way- cannot recommend highly enough…!
Why Considering SEO in Melbourne?

Searching on Google is hugely popular and dominate the online search habits arounds the world. With Google owning Android and with it exposing its search products to billions of smartphone users, making each a potential search user. There is no denying that anyone looking for answers turning to searching online.

Top Fact about Search: Google receives over 63,000 searches per second on any given day.

Having a website or specific web pages optimised for SEO (Search Engine Optimization) allows search giant like Google to expose the optimised pages or websites on top of their search results.

The Best Online Traffic Are from SEO

SEO Melbourne is a term that's used to describe many different types of online marketing strategies. While the ultimate goal of the best SEO is to get increased site traffic via higher rankings on search engine results pages (SERPs), it's always important to find and use the best Search Engine Optimization techniques for your business or brand.

Organic Traffic via SEO is a Longterm Strategy

Whether looking to improve your revenue, site traffic, or search engine ranking, Integral Media is Melbourne SEO company that knows and regularly uses all of the top Search Engine Optimisation strategies. Integral Media Melbourne also has a very diverse and highly talented team that can implement these strategies on your behalf. When you use top-rated services like ours, you'll be able to choose from solutions like link-building, press coverage, PPC campaigns, competitor research, keyword research, optimised copy, website redesign services, social media, or a combination of these solutions as part of a custom-created marketing plan that's been streamlined to meet the unique needs and goals of your company.

Why should your business Adjust to SEO?

When all consumers nearby Melbourne have instant access to information via search results or social media, they all can locate the services and products that they want, and they can do comparison shop with ease. However, given that constant access to massive amounts of data can lead to information overload, a lot of people are starting to feel as though they're trapped in a very chaotic world of information or misinformation.
Receive The Most Relevant Web Traffic Through SEO
Once trusted, Optimised websites will increases in organic traffic and online impressions. Keep in mind that search engines only will send the most relevant search users to the the web pages that are specifically optimised for. This way search engine provider ensures its longevity as a search giant, by providing best and most relevant search results online. Websites that are not optimised and not earned any trust will not rank or be shown on the top search results.
Local Web Traffic from Melbourne and Nearby Suburbs
Search engines have a hugely complex system in identifying the best locally optimised websites or web pages for locations around the world. Our SEO experts have been doing this for a decade.
Top 5 Local Optimisation Strategies to Look Out For
Have the location (Melbourne) or nearby suburbs you are targeting in side your page title
Add your target location inside your h1-h6
Mention throughout your content the location where it makes sense
Have local website mentioning your web pages or websites
Setup, optimise and connect Google My Business to your website and web pages
Traditional Ads Landscape is changing with Online Search and SEO
While everyone in Melbourne is well-familiar with the longstanding success of television ads and billboards when it comes to making sales, there's a new platform that makes it possible for people to reach even more consumers every day – the Internet. Social media and the way people are using the web has changed the way that business is done. On the one hand, you're now able to reach people who are already interested in your company efficiently. Still, on the other, there's also a marketplace that's decidedly oversaturated, and this means that consumers have far more options to choose from.
Local Businesses That Adapts Fast Are Benefiting Most from SEO
Helping people navigate this veritable sea of information and guiding them to your company is what Integral Media Melbourne does. Our company targets consumers who are already looking for services or products like your own. Then we give them the info that they are looking for – thereby building trust, keeping them interested and engaged, and inciting successful conversions.
Less Optimisation Needed For Fast Adapting Local Businesses
As time goes on, more and more local businesses will do their best to optimise for all possible local searches. This means that optimisation will be become more difficult as more websites are already optimising the web. In order to outrank search results, the content quality simply has to be greater than our competition. Experts can help to find related search terms that less web pages are optimised for.
The Number 1  Search Engine Optimisation Foundation: Content Writing (For Humans)

Writing content can be a relaxing therapy for someone with a very stressful lifestyle or busy schedules. It is important that you bring yourself into a calm state first before start writing to possible readers in Melbourne.

Connecting with Visitors

Writing content from expert view is not always an easy task. Especially if writing content to attract more search visitors and compete against the best search results in your city. Best way to understand your search visitor's mindset is by searching for your main keywords manually and scroll to the bottom of your search result page. There you will find related search queries that people are also searching for (after they finished with the current keyword)

The bolded words are indicator with what word the search engine algorithms believes to be the most relevant for you.

Make sure your content also mentions or covers these bolded topics.

Content That Provides Value

Quality content makes someone finish reading your content. Sometimes they keep coming back to your content as a reminder. Content must deliver the most complete list of a solution in an easy to digest package for the readers. We all had our moments of looking through several search results, still not finding the content we look for. By combining the answers into one page of content already gives search engine users the greatest experiences we can. Melbourne related searches have different search intentions compared to non localise keywords.

Beat Your SEO Competitions by Giving More

You can't outrank a page with better content by simply creating similar or less good content (naturally). If you decide to craft content to answer specific web queries. The only way to succeed is to do more research and provide more value on your page. This way the only way to beat your new content by any online competitor is to create an even greater content. This is how search works, it wants to provide the best content on the web.

Content Structure with Overview

When content explains a topic very in depth, chances are high that your content gets too big and chunky.

Format your content with titles and sub titles. The main way of Google to identify title, sub titles or sub sub titles and so on is with h1, h2, h3, h4, h5 and h6 codes. These might appear in different sizes and formats, depending on your themes.

Add important paragraph or parts of the text as Bolded where ever it makes sense.

Local Search Engine Optimisation Foundations

Why do Local SEO?

Local SEO helps to improve page online visibility on location keywords. Most of the times these are big cities, states or suburb names. Google consider on page and off page signals in order to understand more about the locations that are mentioned on a web page.

Mention your location where ever it makes sense.

titles
slugs
h1-h6
content body
bolded worts

Consider Adding Images with correct GPS coordinates
Claim your GMB listing

Make sure your business name, phone and address are the same everywhere on the web.

Get mentions on local websites

reach out and see if collaborations can be agreed
lookout for local directories that are popular

create great content about your area that people might be looking for

Recovering from Search Engine Optimisation Penalties

If your website used get organic traffic and suddenly dropped all or a big number of possible online visitors. Chances are high that your website or webpages have been penalised by Google's latest algorithm updates.

Types of Algo Penalties:

Manual Penalty
Algorithm Penalty

Manual Penalty

Manual penalty messages are sent through GSC. You can find these messages and examples of bad or outdated SEO being pointed out. Take quick actions and simply do what being suggested could return your daily organic traffic back to almost the same level as before.

Often times manual penalty messages are being used to give webmaster something like a last chance before Google finally decides to de-index the whole website off from Google search. There are too many SEO experts who miss-used short lived tricks to pass Google's quality checks to gain short term traffics.

Algorithm Penalty

Most often penalty that is applied to millions of web pages online. There is no message to this. What you will notice is sudden drop in organic traffic percentage.

This simply means that some part of the website or some web pages are not fit after the latest Google updates.

There could be issues with On Site and Off Site signals. The only way to solve this problem is by understanding your SEO plan as a whole. Improve the whole picture, so Google can clearly understand that your webpages are only made of quality contents.
Google's Search Engine Optimisation Tools (The Only Tools You Really Need)
Search Console (GSC)
A foundation in SEO. It helps webmasters to receive data on how search engine sees our websites on search engine result pages.
Google My Business (GMB)
Once verified and optimised, the GMB helps local business owners to take advantage of showing their businesses on map results based on different related terms.
Analytics
When setup and optimised, it helps to see and understand traffic data from different sources as well as giving an insight on conversion rates from each source.
Datastudio
The datastudio is a place to combine all available data in a better way to understand numbers.
Webmaster Talk
Hosted in Zurich, Switzerland. Webmaster Talk provides insights on how the search team is improving search. It gives webmasters a chance to reach out and ask for guidance.
Search Engine Optimisation for a WordPress Website
WordPress websites comes unoptimised for SEO by default. Not being optimised does not mean it will not rank well on Google. With Google adjusting its Search algorithm on almost daily basis. Just having the basic covered might be already sufficient.
We have new seen websites receiving 100k traffic per month on default wordpress installation. How is this possible? This brings us back to the SEO basic of creating quality contents.
Noindex Thin Content Pages – Archives, Pagination
Out of the box wordpress will create several additional pages overtime that serves like an index page on a book. These pages are pulling contents from main pages and and creating duplicate content issues. Many of these type of pages have no contents and are filled with random internal links.
It is highly recommended to add noindex tags to these pages. There are wordpress plugins like Yoast that help doing this within few clicks.
Permalinks – User Friendly URL Structures
Default wordpress permalinks sometimes are very very bad for SEO. Especially if you plan on updating your contents over time. Setup your wordpress to display simple blog post url is the best and easiest way to improve this.
Search Engine Optimisation for Ecommerce Websites in Melbourne
Melbourne ecommerce websites are absolutely killing their competitions with great SEO.  Here are the top 3 reasons anyone should consider applying to their e commerce website.
Unique Content for Products, Category and Service Pages helps ecommerce websites to stand out
As somebody that really cares to sell their products or services online. They should take time into describing what the products or services are all about. These can be done through content writing or video recording. Provide the absolute best information you can in compared to your competitions. Chances are high if your competitor products are ranking higher, they have done better work in optimising their page contents.
Schema Markup Helps Ecommerce Websites Increases Visibility on Search Result Pages
Adding structured data and schema markups on your pages will help search engines to understand better what your contents are all about and able to help in providing better ways in serving your pages in the search results on Google.
Ecommerce Sites Should Watch out for Thin or Duplicate Content Pages Issues
Pages with thin or duplicate content have hard time in ranking well on Google. Having too many of these being visible on search index provides little to zero value to a search user. Consider adding noindex to these pages if you must keep them. Make sure to check index report for each page on your GSC.
Search Engine Optimisation for Shopify Website
Shopify is no difference compared to an e-commerce website. They come with SEO options. Our main advice for shopify users is to create the best content for each page on the internet. That's the main way of giving more value versus your competitions.
Best way to help Shopify product pages to stand out is by making sure that your website is optimised with suitable structured data. This can help Google to understand more about your pages
Most Competitive Search Engine Optimisation Niches in Melbourne
Plumbing
Electrician
Banks and Financial Institutes
Gambling
Lawyers
IT industries
SEO
Outdated Search Engine Optimisation Practices
SEO is by no means the same this year or 10 years ago. With Google rolling out search engine updates almost everyday. We as an expert Search Engine Optimization company have to keep up and be able to adjust with new changes. Like any marketing strategy that is not related to SEO, anything that is not able to adjust to a demand will not be able to survive on the long run.
Bad Search Engine Optimisation That Decreases Website Rankings
We have tested most if not all possible Melbourne Search Engine Optimization methods and listing down here the most common bad practices for you. Keep in mind that SEO will not show the same result on a new domain versus on an old established well ranked domain. Because of Google's trust, an established website can get away with more outdated methods
Stuffing Everything with Keywords
It is a very common knowledge in order to apply SEO, target keywords should be put everywhere. This is very easy to understand because 10 years ago, everybody had to do this as a standard SEO procedure in order to help crawlers understanding more about your web pages. Now algorithm got smarter and uses more reliable signals to determine the best web pages for specific search queries. This method of stuffing keywords everywhere is considered outdated. We recommend placing your keywords on important web elements listed below:
Important Web Page Elements for Keywords:
Title Tag
URL
Header 1 – Header 6
Bolded Texts
Body Content
Attached Media
Every Page with Contents That Talks About The Same Topic
Until last year's search algo update, this method worked well. Search engineer solved their problem of seeing multiple inner pages of the same domain ranking for the same keyword. Now only 1 web page per domain has the chance to rank for competitive search queries. We recommend to optimise your landing pages best possible for what search users are looking for and not spread your content across several pages.
Official Webmaster Tip:
Make most out of each of your inner pages
Buy Links
Buying links is against the quality guideline. They mention this everywhere on their website. We are not saying buying links won't work to rank web pages higher for specific search query. This method of link building is still working great. Problem you will end up getting is being identified by Google and getting your website penalised. Resulting in de-indexing of all your content from Google search.
Good Search Engine Optimisation That Improves Website Rankings
Having testing most possible Search Engine Optimisation strategies. We keep finding ourself coming back to the most basic foundation. That is improving the web with better content. Cheeky strategies still do work for a limited amount of time, but for the sake of simplicity and longevity. We highly recommend everyone to focus on the basics SEO foundations.
Great Content (The Best on The Internet)
Optimise each of your web pages to have the best content anyone can find online. You only have to beat your competitions with the content quality.
Fast Loading Website and Web Pages
Nowadays, websites are coming with different CMS, some are very very bloated. Consider keeping your website loading speed in check. Most of us might be faced in similar situations. When browsing on some internet sites. Not giving enough patience for some slow loading web pages, closing or bounce back to the next search result immediately. It also might be your hosting's fault not able to deliver web pages fast enough.
Easy to Navigate Structure of Website and Content
Google determines important of your inner pages by the website structure. The more clicks you have to do in order to land on inner pages, the less likely it will be able to rank for competitive keywords. Keep your important inner pages near the homepage, where users are only one click away from it.
Buying SEO Services
Ideal for someone not having enough time to monitor and improve their website health. Small web sites don't take much time to manage. For growing businesses and corporate website it might be very difficult to a point. We know how many meeting and approval we have to go through before we can implement even the tiniest changes.
Melbourne SEO services are ideal for:
busy small businesses
business owners who needs guidance
bigger companies
Updated (2019) Search Engine Optimisation Services That Help Improving Website Rankings
Search Engine Optimization Prices
How much quality is your website worth?
Looking for the best quality there is, so you can beat your competitions. There is no price too high.
What you should be looking for is price vs value you are getting out of the services.
We recommend not to cut quality with a low budget, but try to make most out of what you are working on.
Qualities an Search Engine Optimization Expert Should Have
Experience (Ideally 10+ years experiencing changes on major search engines)
Flexibility (from html to operating linux servers, this helps to look at search from an Google engineer's perspective)
Ability to have non geek conversations to a business owner (ensures clear communication and goal setting)
Setting deadlines for campaigns to make it a steady progress
Benefit of Working with an Search Engine Optimization Agency
Streamlined Approach to SEO
Communications and Approval before website changes
Campaign monitoring Dashboard
Regular Reporting
Working with a team of specialists
SEO Packages Giving The Best Deals
SEO is very complex if we want to consider everything to be optimised. Different technical element requires different kind of expertise. Doing everything at once will be very expensive or you are able to find the one expert that can do all. For this reason, you get the best prices for an Search Optimisation campaign with our packages. Agencies like our are do a lot of the same activities.
We get the best performance by letting specialists doing what they are best at. Custom packages are here for that reason.
Reselling Search Engine Optimization with White Labelled Solutions
Not everybody has time to learn about SEO or manage their clients on all possible metrics. We find SEO reseller packages very helpful for agencies who would love to provide great services to their client, but don't have the time or infrastructure to manage all themselves. SEO reseller prices are more affordable when compared to retail prices, but this package comes with a minimal number of active campaigns. Once active, the campaign are outsourced to our team at Integral Media to take care of all campaigns or related for their clients. We interact with your clients under your brand.
Reseller Features:
Reseller Agency Dashboard
Affordable Packages
Latest Search Engine Optimization Guidelines
White Labelled Team
How Integral Media SEO Company Helps
Given that algorithms and ranking strategies are being constantly rewritten and revised by Google, Integral Media Melbourne stays a step ahead of these changes with best SEO methods and solutions that set the industry standard for best practices. We're always looking for new and more effective ways to bring our clients to the forefront of their markets.
Why Our Agency Don't Take All SEO Clients
Talented team members from locations across the globe bring a diverse range of perspectives and abilities, along with a constant flow of unique ideas and insights on providing the best Search Engine Optimisation experience for your Melbourne company. With versatility and creativity working tirelessly to promote your success, our agency won't settle for anything than the very best professionals to design and implement effective campaigns on your behalf.
If you make the mistake of hiring a local Search Engine Optimisation company that uses quick gimmicks and cheap tricks to produce increased revenue and traffic, you're going to get short-term improvements that will likely cause search engines to blacklist your business. Choose Integral Media Melbourne instead and enjoy the advantages of lasting and organically-created success.
Businesses Are Built to Last with Great SEO
Our company work hard to learn and understand your company and its goals before devising your Search Engine Optimisation plan so that you can experience a custom-created path to success. Find out how the Integral Media Melbourne difference can help your company thrive.
Integral Media Melbourne has worked with companies of all types and sizes and thus, our agency know just how daunting and challenging online marketing is. If you still have doubts, we'd be delighted to show you exactly how our agency routinely beat significant search engines in their own game. Get in touch with us now to learn more about how we can help your company thrive.
How SEO Expert Helps Small Businesses in Melbourne
Most of our Search Engine Optimisation campaigns do target Melbourne as one of the cities for more online visibility on Google. There are standard processes we always do with new SEO campaigns. Make sure to reach out to us if anything provided here is not clear enough.
Marketing Insights
Keyword Research
Keyword Approval
Website Audit
Report Walkthrough and Approval
Technical SEO Implementations
On Site
Off Site
Content Drafts
Content Optimisation
Content Approvals and Publishing or Scheduleding
Why is this page so long?
We try to answer all possible types of questions there are about search.
Why SEO takes such a long time to see results?
Google works in many miraculous ways. One of the main reason is to stop experts from finding SEO shortcuts and abusing search for money making. If successful, it would destroy search quality and make Google less of a reliable search engine.
Questions to Ask Your Current SEO Agency
SEO Comparisons
At one time or another, just about everyone might be wondering how SEO does when compared to all other marketing strategies.
vs local SEO
Local SEO focuses on improving search rankings on local search queries. Performance can be seen very fast if the target local search campaign is not competitive.
vs SEM
Search Engine Marketing makes use of all possible search engines on the internet. Fluctuations are high whether all campaigns are converting in ROI or not. SEM is difficult to manage if working with unexperienced experts.
vs Adwords
Adwords campaign delivers almost instant traffic if compared to organic search, which is a great service. With more numbers of competitors, price for each keyword bid also automatically increases. As long as the campaign delivers a great ROI, Adwords is always recommended.
vs PPC (Pay Per Click)
Pay per click is the same as adwords, but not specifically bounded to Google ads network.
vs Social Media
Not all products or services will convert since intentions of social media users are vastly different.
vs Digital Marketing
Digital marketing is just a term used to compare to traditional offline marketing methods like local newspaper, tv ads, radio.
vs Social Media Marketing
Most popular platform is facbook and instagram. As mentioned earlier, not all products or services advertised on social media will convert since the majority of social media users are not intention driven compared to organic search.
vs Content Marketing
This is something used in the old days already. Newspaper, TV, magazines, etc. With future of search heading to this direction (our opinion)
vs CEO
SEO sometime need lots of resources. The most difficult part in executing SEO campaigns in a corporation is getting approval from CEO. Main ways of seeing search campaign performance improve faster is having a CEO that understands the value or being well positioned on major search engines.
vs AI
There is no AI yet that can do it all in terms of SEO. Human inputs is still critical for successful search campaign (lucky for us)
vs Adsense
Adsense is a service offered by Google. Websites with high organic traffic can place ads on parts of their website and make money from it.
vs Facebook Ads
Facebook ad works differently from Google adwords, they use different metrics to target audiences. Most metrics are driven by profiles and not intentions if compared to google search. We are certain that facebook is driven to find ways in solving this puzzle.
vs SEA (Search Engine Advertising)
Same as search engine marketing
vs SMO (Social Media Optimisation)
Describes optimisation for each element of your website of social media account.
vs SMM (Social Media Marketing)
Mentioned in earlier parts.
vs ASO (App Store Optimization)
Appstore, whether its Apple appstore or Google playstore have internal ranking system. These are based on different data when compared to a typical search optimisation. Based on internal metrics, they rank the most useful apps the highest. Most common metric is the download counter.
vs CRO (Conversion Rate Optimisation)
CRO helps to increase conversion with existing traffic. One simple way of applying CRO is trying out new titles, headers or meta description. A more detailed way in applying CRO is through AB testing, heatmap and mouse tracker.
Look at Search Like an Expert
SEO simply means optimising different web page elements for the best search experience. There are very specific terms that are used when talking SEO. This list should help giving anybody an insights on what each of these words means.
Anchor Text
The text that points to another page on the internet. For SEO, it is considered a very important signal.
Page Title
When Google is crawling a page, first few lines it sees is the page title. Page titles are very important signals for Search.
H1 – H6 Tags
Helps to point out what the content is about and how the article is structured.  Also helps to break down bigger chunks of text into smaller more easy to digest parts.
Content Body
Helps to explains more what the content is all about. Google looks at the uniqueness of the text vs what it already has in its database. That is why we avoid copying content from the web.
Header
Top part of a web page code. Scripts or important tracking codes can be added. Loaded first when a web page is crawled.
Footer
Last part of a web page code. Similar to the header, but loaded last.
Sidebar
Often used in blogs, helps to attach different website elements on it. Suitable for banners, quick contacts, quick search or navigations.
Keywords
These are important words that webmasters or SEO people are focusing on. Focusing on certain keywords does not mean you have to put the keywords everywhere on a webpage.
Word Density
Word densities are broken down into single word and multiple word densities. It allows to see how many times certain words or keyword are already mentioned on the page.
Audit
On Site or Off Site Audit helps to give us more overview of what is missing or already optimised.
Impressions
Describes the visibility to search users on search engines for selected keyword.
JSON / JS
JSON stands for JavaScript Object Notation. JSON is a lightweight format for storing and transporting data.
Crawling
When search engine visits a web page, experts like to use the term crawling. Typically referred back to a software or AI or scripts visiting multiple web pages at once.
Index
Indicates if a website is visible on search engine result pages. Sometimes if we don't find a website indexed on search, this simply means it is penalised or did not pass through the quality check.
Cache
Indicates the date Google last visited and updated its index of that web page.
Backlinks
A valid link that is pointing somewhere through an ahref code
Outreach
Reaching out to other webmasters
Citations
Mentions on the web about brands or websites