Melbourne SEO Strategy & Design
Emphasising a Systematic
Approach

We pride ourselves on being a boutique digital marketing agency, right in the heart of Melbourne. This guarantees that our best professionals are wholly committed to your success.
15 Years Experience
Best Of The Best SEO Experts
Integral Media Operating Since 2016
Strategic Partners With Our Clients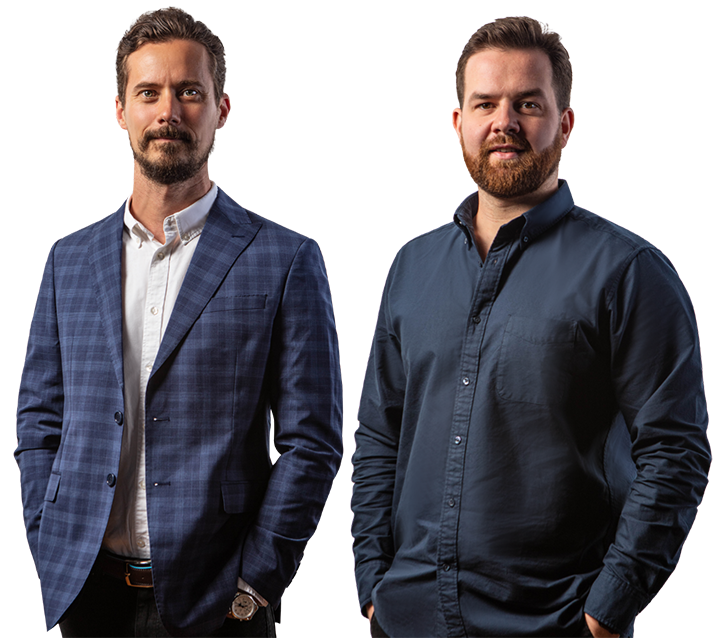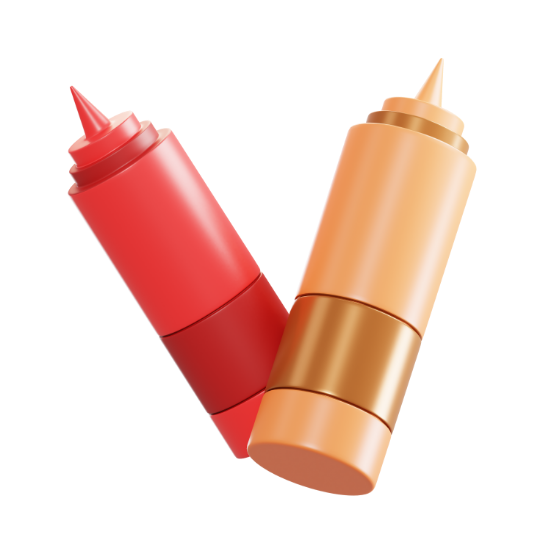 WHY CHOOSE
What's in our secret sauce
Established in 2016 by our Managing Director, Alex Morrison, Integral Media was founded with a clear mission: to forge close strategic partnerships with our clients. Over the past six years, we have undergone a remarkable journey of evolution and growth, driven by our exceptional SEO team. Through their unwavering dedication, we have consistently delivered outstanding results and increased visibility for all our clients.
Comprised of the industry's finest minds, our team at Integral Media is composed of a central group of senior technical leads, each boasting nearly 15 years of domain expertise. Their collective knowledge and experience have been instrumental in our continued success as we continuously stay at the forefront of industry trends, ensuring we stay ahead of the curve and employ the most effective strategies for our clients.
But let's pivot the focus from us to you. A thorough SEO strategy takes into account the unique DNA of your business – your roots, your current position, and your ambitions for the next 2 to 5 years. It's time to delve deeper…
DIGGING IN
Deep Dive Into Your Business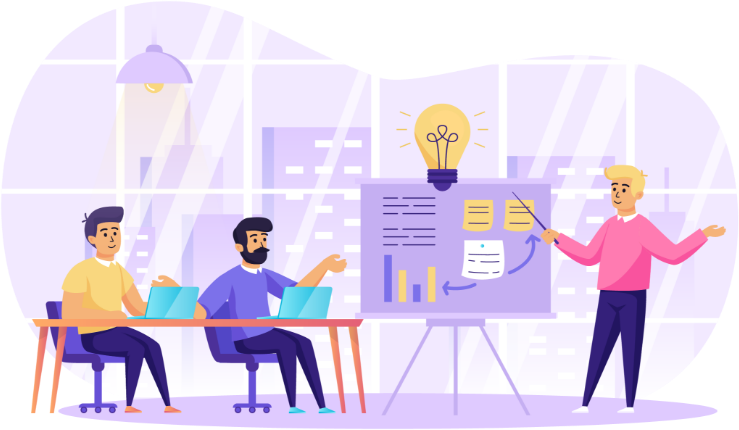 Where to from here?
We've now gained insight into who you are, how you serve your customers in Melbourne and who your ideal customer is in this city. We also know now how we can discover these customers. Excellent! Now we're ready to launch a highly effective and focused SEO campaign.
As we move forward, it's vital to consider where you envision your Melbourne-based business in the next five years. Ask yourself – what are your goals? Do you want to increase your market share? Or expand into new markets? Do you want to launch new products or services? Once you have a clear understanding of your goals, we can work together to develop a search engine optimisation strategy that will help you achieve these business objectives. We aim to focus on optimising your website for the right keywords, building backlinks, and creating high-quality content.
Understanding your vision for your Melbourne-based business will help us align our SEO campaign with your current and future aspirations. We will continually revisit your business goals and visions to make sure we are on the right track and making progress towards your goals. After all, we're in this journey for the long haul. We're not just interested in winning you as a customer for 6 months, instead, we want to earn your trust for the next 5-10 years. We view all our clients as integral parts of our professional journey and as your business scales up, our agency only thrives alongside it.
So is SEO right for you?
SEO isn't made for a quick fix in the digital and competitive Melbourne market. It takes time, effort and dedication to see true results. But, the rewards can be greatly significant. After six months, you should start to see an increase in traffic to your website and leads. With continued effort, you can achieve your business goals through SEO.
Some of the benefits of search engine optimisations include:
Increase website traffic
More leads
Higher conversion rates
Improved brand awareness
Increased sales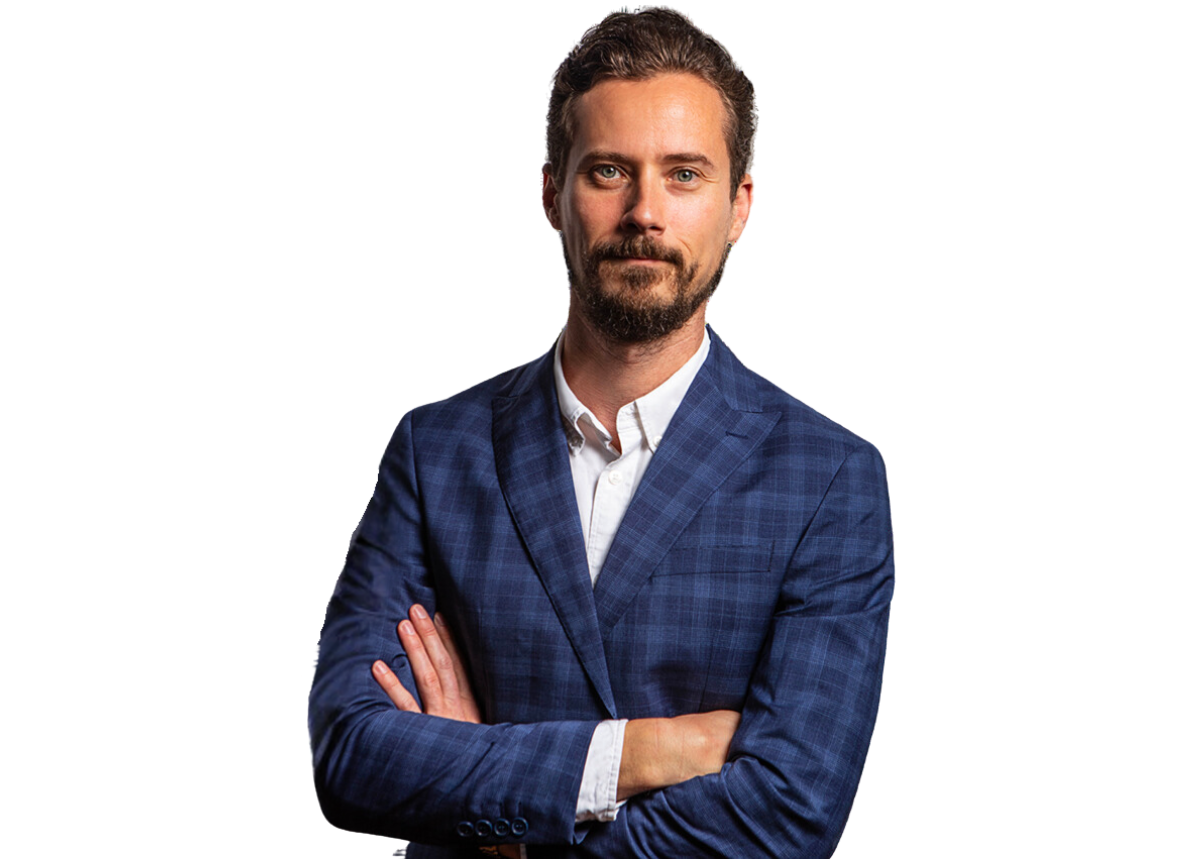 SEO MELBOURNE
Once we understand the fundamentals of your Melbourne-based business, we begin to conduct market research to find out the following:
The keywords that your prospective Melbourne customers use to search for your products and services
Who currently shows up in the search results for those keywords, and how we can improve your website's ranking to surpass the competition?
This research helps us to create a strategic roadmap for making necessary changes to your website, ensuring it remains competitive in Melbourne's market. These modifications are called "onsite" changes as they are made directly to your website.
Once we have implemented the necessary "onsite" changes to your website, our next focus will be on making "offsite" modifications. These refer to changes made outside of your website to promote your Melbourne-based business. A common approach for offsite changes is to feature your website on other relevant platforms and websites. For instance, we may arrange for an article written by one of our lawyer clients to be published on a business website that offers advice on managing business risks. This signals to search engines that your business holds recognition within Melbourne, in turn, enhancing the visibility of your selected keywords.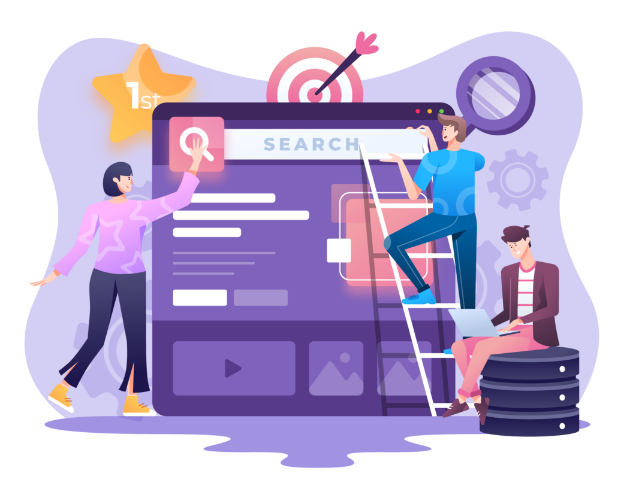 What return can you expect?
Before we jump into an SEO campaign, we will research your business and the Melbourne market to estimate the expected return on investment (ROI). This will help us determine how search engine optimisation will be embedded through your marketing plan and if it's the right path for your Melbourne-based business.
Choosing the best SEO strategy for you
By the end of our collaboration, you'll have a much deeper understanding of how to direct an search engine optimisation campaign to benefit your Melbourne business. We will consider your business's current position and your goals for the future, then develop a strategy that will assist in achieving these objectives.
Here are some things we will do:
Analyse your website and content to identify areas for improvement
Research your target keywords and identify the best strategies for ranking them
Develop a content calendar to ensure you are publishing fresh, relevant content on a regular basis
Promote your website and content
Monitor your results and make adjustments to your strategy as needed
We would be delighted to collaborate with you if these goals align. We enjoy seeing our clients grow as Integral Media expands in Melbourne.
Learn why we value our clients and book a call with us today to unlock your Melbourne business's potential.
Always helpful and supportive
We've been very happy with Integral Media since working with them in 2019. Our web results in 2023 are more than 20% higher compared to equivalent periods prior to working with Integral, where we were working with another generic SEO company. The standouts for Integral Media are competency, values, a sense of urgency and high standards.
You will not find a more professional company! Alex, Dane and the team at Integral are knowledgeable, friendly, efficient and a pleasure to work with. Would absolutely recommend to anyone!
Friendly, great communication and brilliant at what they do!Working with Integral has boosted our search rankings tenfold and they've only just begun to work their magic. We couldn't be happier with the work they've done for us. I highly recommend engaging Integral Media. Thanks Alex and Co!
I highly recommend Integral Media for their exceptional SEO services. Their team is professional, knowledgeable, and dedicated to delivering results. They took the time to understand my business and developed a comprehensive strategy that has led to significant improvements in our search engine rankings. What sets Integral Media apart is their ongoing communication and collaboration, which makes me confident in the results they deliver. They are an exceptional partner for anyone looking to improve their online presence.
Very honest, easygoing and transparent. Low costs and helpful. Would recommend.
I have worked closely with the team at Integral Media over the last 12 months, and have been super impressed with their professionalism and obsession with providing great service and solutions for their clients.This team gets results!
I've been working with Integral media for a few years now, the team are always great to deal with and are super professional.The IM Team would be ideal if you're looking to grow your business & online presence.
When I first met with Alex, I didn't think there'd be much of a market left for my business. I was unsure if people were still interested in buying models/wooden ships/spaceships etc., whether competition was too high, or whether the industry was simply not growing.However, Integral Media proved otherwise and showed that all I needed was better online presence for my customers to come to me. Integral Media mapped out a clear plan that had my website ranking on page one within a few months! Since then, Models and Hobbies 4U has not stopped.Our online orders have grown so much and we're busily fulfilling orders, day in and day out, as my Facebook Page will testify . Alex and the team have been super helpful and I could not recommend their services enough. Thanks Integral Media! .... Let's continue to grow rapidly together !!!
I highly recommend Integral Media SEO as reputable digital marketing specialists and a truly fantastic team. I have worked for them as SEO content writer, and it was an enjoyable work environment teeming with high-quality professional, creative, friendly and efficient people. The experience at Integral Media has helped me to develop new skills, broaden my knowledge and improve my CV.
Awesome company. Highly recommend their work. I've been partnering with Alex for 5 years now and have the highest respect for the team at Integral Media. After 18 years working in Digital Marketing its refreshing to meet a company that delivers. They are the real deal.
I have found their service exceptional. Their approach to the whole travel experience is innovating and look forward to using AirRentalz services in the future.
It's been an absolute pleasure working with Integral Media! They've produced incredibly well-researched articles for Shaping Change, a consultancy firm in the field of human resources, which has given our content strategy an excellent boost. I highly recommend their work!
Great blogsJay ManganoDevrite Homes of Distinction
I use Integral Media to supply blog posts for my website. They arrange excellent well written articles to keep my website relevant. This is something I don't get the time for myself. We specialise in energy assessments for residential and commercial buildings.
Exclusive Steel Homes Pty Ltd have been extremely happy with the results Integral Media have provided to us. Highly recommend.
Thanks to the team for their assistance with our latest blog post for Atelier Wealth - much appreciated!
Alex and the team at IM have been a pleasure to deal with. Nothing is ever too much trouble and they provide a high quality service at a very competitive price. The website they put together for us is fantastic and is very easy for us to update ourselves which was important for us. Would highly recommend them.
I can't recommend Alex and the team enough. They really do take the time to make sure their clients are looked after and customise everything for your needs. They've produced amazing results for us and we love working with them.
It has been an absolute pleasure working with Alex and Integral Media. They take the time to get to know you and the organisation and really make you feel valued. Plus - they're fantastic at what they do! Thanks team!
The Team at Integral Media are AMAZING!!!!!!. So responsive, so helpful. Nothing is ever too hard for them to work out. They provide me with such peace of mind that not only are my clients needs taken care of, but they are always there to answer any of my calls/countless questions and lack of technical know how. Can't recommend them enough, they make my life sooooo much easier. Thank you!!!!!!!!
Have been working with Alex over the last 8 years and it is fantastic to have a company like IM and a professional in Alex that is always looking to better our business. Could not recommend them more highly. Thanks for taking our business to the next level.
We've just started using Integral Media's services for our family owned Locksmith business.Alex has been an absolute superstar to date, so much knowledge and incredibly prompt and generous with his time.He has helped build our new website and is now helping us with all our back stage SEO.Awesome job guys!!
Best SEO Melbourne
Integral Media is a leading search engine results consultancy firm in Melbourne, providing tailored services to meet the specific needs of businesses. With over 15 years of experience and a team of the best SEO experts, we offer a range of services, including keyword research, on-page optimisation, link building, content creation, and more.
Our systematic approach to search engine optimisation strategy and design, coupled with a focus on client success, makes us the go-to agency for all your digital marketing needs!
Why is Integral Media the right SEO consultant for your business in Melbourne?
Search engine optimisation is crucial for businesses looking to improve their online visibility and rank higher on search engines. At Integral Media, we understand this and are dedicated to helping clients achieve long-term success. Our team of experts uses technical optimisation tactics and keyword research to increase the quantity and quality of organic traffic to clients' websites. We do this by offering various services, including local SEO, e-commerce SEO, and enterprise SEO that are all tailored to the specific needs of Melbourne businesses.
Overall, if you are a Melbourne-based business looking to stay ahead of the competition in the digital space, contact Integral Media today and book a consultation to learn how our tailored SEO services can help improve your online visibility and attract more organic traffic to your website.
Melbourne SEO Agency Services
Integral Media offers a range of search engine optimisation services to help businesses improve their online presence and attract more organic traffic. These services include technical SEO, on-page SEO, off-page SEO, and e-commerce SEO.
Technical search engine optimisation involves optimising the technical aspects of a website, such as website speed, mobile responsiveness, site architecture, and URL structure to improve the overall visibility and ranking on search engines.
Since on-page SEO involves optimising the content and HTML source code of a website to make it more search engine friendly, this also includes strategies surrounding keyword research, meta tags, header tags, and content optimisation.
On the other hand, off-page optimisation refers to improving a website's visibility and reputation on other websites through link building, social media engagement, and other strategies.
E-commerce SEO is used more as a specialised service that focuses on optimising online stores to attract more organic traffic to increase sales and revenue in Melbourne.
Our team of experts are dedicated to helping clients achieve long-term success by increasing their website's ranking and improving their online presence in driving more traffic and conversions.
Local SEO Melbourne
Integral Media, an SEO agency in Melbourne, employs local search engine optimisation strategies to enhance businesses' website visibility and rankings in local search results. This approach helps businesses attract more local customers and boost sales.
Google Business Profile
Integral Media implements various tactics, including optimising Google My Business listings with accurate information and assisting with review management.
Local Citation Building
Consistent and accurate citations on relevant local directories are another focus of Integral Media's local search engine optimisation approach. By creating these citations, which include the business's name, address, and phone number, the agency strengthens the business's association with the local area and improves its visibility in local searches.
Local Content Creation
For clients serving multiple locations in Melbourne, Integral Media creates location-specific landing pages tailored to relevant keywords. These pages provide valuable information about the business's offerings in each location, increasing visibility and engagement within specific areas.
Read More
Local Link Building
Recognising the importance of backlinks, Integral Media focuses on building high-quality local backlinks from reputable Melbourne websites. These backlinks enhance the business's authority and relevance in the local market, leading to improved search engine rankings and targeted traffic.
Through the implementation of these local SEO strategies, Integral Media helps clients improve their visibility in local search results, attract targeted local traffic, and increase their chances of converting local customers in Melbourne.
Strategies For Successful SEO In Melbourne
It's important to comprehend that implementing SEO requires time and patience, and it's imperative to maintain a long-term perspective to consistently work on improving the SEO of your business's online presence to achieve lasting results.
With the helping hand of an experienced Melbourne SEO agency, like Integral Media we are setting your business up for success with our SEO strategies.
SEO Consultant Melbourne
At Integral Media, we want to deep dive into your business, which means understanding your business goals that are unique to your company through an initial consultation. Essentially, the objective is to discover the distinctive aspects of your business that can be effectively conveyed to your potential clients. By centring your SEO campaign on these unique qualities, we can establish an emotional connection with your customers and achieve significantly improved outcomes.
Our systematic approach to SEO strategy and design, coupled with a focus on client success, makes us the go-to agency for all your digital marketing needs!
Integral Media can achieve this by utilising and implementing the following strategies into your online site, such as:
Keyword research
On-page optimisation
Quality content
Link building
Technical SEO
Local SEO
Monitoring and analysing website performance
Being a successful SEO agency, we take the time to understand our clients and their business needs so we can deliver SEO results and success to their site.
But don't take it from us, read what some of our clients had to say:
How Does an Expert SEO Agency Measure The SEO Performance?
Measuring SEO success is a vital component of implementing SEO into your business and can be calculated in different ways. SEO performance measurement helps gauge the effectiveness of your optimisation efforts in improving your website's visibility in search engine results. By monitoring your rankings and organic traffic, you can determine if your SEO strategies are attracting visitors to your site.
Being able to measure SEO performance gains insights into:
Visibility and site traffic
ROI and cost efficiency
Competitive analysis
Optimisation insights
Goal tracking and strategy alignment
 Ongoing optimisation and adaptation
SEO is not a one-time task; it requires continuous monitoring and adjustment. Using tracking tools like Ahrefs, Google Analytics and Google Search Console has the ability to measure SEO performance and provide real-time data that helps identify trends, opportunities, and issues. Also implemented, are performing site audits, which refer to the comprehensive evaluations of a website's health, performance, and overall optimisation. It involves analysing various aspects of a website to identify areas that require improvement and uncover potential issues that may be hindering its performance.
Hiring an SEO Agency in Melbourne – Integral Media
Integral Media offers numerous benefits for your business, specialising in improving search engine rankings and increasing online visibility.
The Benefits Of Using Integral Media As A Digital Agency
With our expertise in SEO strategies, we elevate your website's position in search results, driving more traffic and generating valuable leads. Our focus on optimising conversions maximises your ROI, ensuring tangible outcomes from your digital marketing efforts. Experience enhanced search rankings, significant growth in website traffic, and increased conversions through our comprehensive digital solutions.
Our experienced team of SEO experts ensures your strategies are in capable hands. We stay updated with the latest trends, implementing effective techniques to boost your online presence and drive organic traffic. Transparency is key to our approach, building strong client relationships through open communication. From initial consultation to ongoing reporting, we keep you informed every step of the way. Our commitment to transparency fosters trust and mutual success.
How To Hire An SEO Agency Like Integral Media?
Partner with Integral Media for outstanding SEO services that exceed expectations. Our dedicated team is driven by your business's success. Experience the difference of working with professionals who deliver exceptional results. Contact us today for your SEO Melbourne business.
Digital Marketing Services:
Stand out and gain more customers with Integral Media. We exist to help businesses grow by bringing transparency and accountability to digital marketing.
SEO Services For Businesses:
Integral Media's Search Engine Optimisation (SEO) services can help you manage and grow your business, with our tailored, knowledgeable SEO strategy aimed to enhance your search engine rankings.
AUSTRALIAN DIGITAL MARKETING
Where We Offer Our Services:
If you're looking for the best local SEO services, we can help. Integral Media understands the importance of effective SEO in Australia, bringing your website up the search engine rankings, to earn valuable traffic to your website, and attract more clients.