Affordable SEO Services Glen Waverley

How much business are you missing out on due to your low search engine rankings? Are your competitors taking business from you due to being ranked higher on the search results? We can help you to improve your search engine rankings so that your website will show up first when customers look for your services.
Should you invest in SEO for your business in Glen Waverley? Absolutely. It can make a big difference in the traffic to your website and if your website isn't optimised you could really be missing out.
Integral Media is one of Australia's leading SEO agencies located in Melbourne offering advertising and communications services. Contact us today.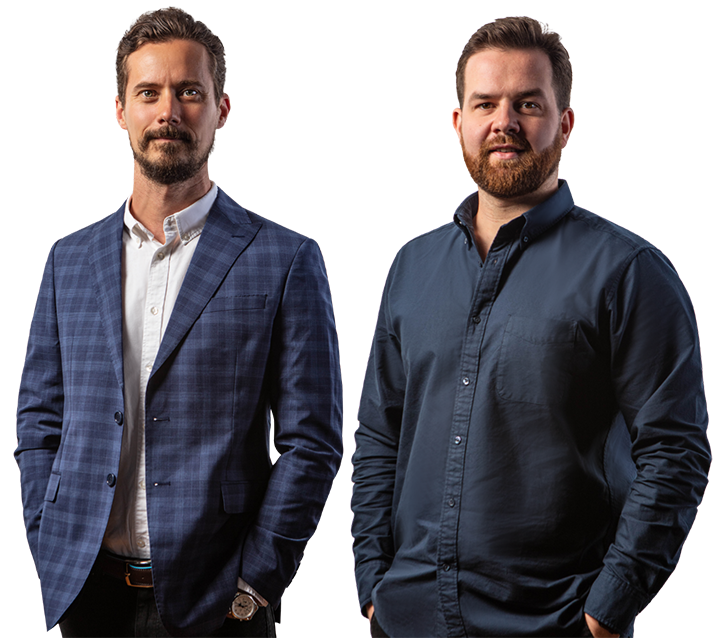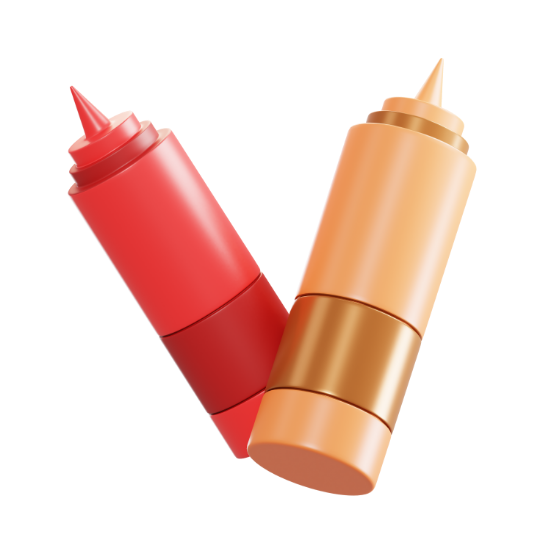 Search Engine Optimisation Meaning and Its Benefits
Search Engine Optimisation (SEO) is the digital compass guiding businesses through the intricate terrain of online visibility in Glen Waverley. It's a comprehensive strategy that involves fine-tuning various aspects of your website to make it more appealing to search engines like Google, Bing, and Yahoo. By doing so, SEO aims to secure higher rankings in search results for the right keywords and queries.
Glen Waverley SEO Benefits:
More Traffic: Effective SEO drives targeted visitors to your business website, boosting conversion potential.
Credibility: High rankings establish trust, enhancing your brand's reputation.
User Experience: SEO improves site structure, reducing bounce rates and enhancing user satisfaction.
Precise Reach: Target keywords connect you with users seeking your offerings.
Long-Term Value: SEO provides lasting benefits even as tactics evolve.
Cost-Effective: SEO offers budget-friendly, enduring advantages compared to paid ads.
The Fine Art of SEO for Glen Waverley Companies
Search Engine Optimisation is a complex process. It involves a lot of tweaks and processes and the strategies are always changing with the mercurial shifting of Google's algorithms. We keep ourselves up to date on the art of SEO for a Glen Waverley company so that we can use the most up to date techniques to improve the ranking of your website. We can offer you advanced SEO optimisation for your website.
We can offer a range of SEO services, including:
Name, Address and Phone Clean-Up

Citation Building and Audit

Schema Markup and Structured Data

Google Business Profile Optimisation

Local On-Page Optimisation

Create High Quality SEO Content for Your Website

And so much more…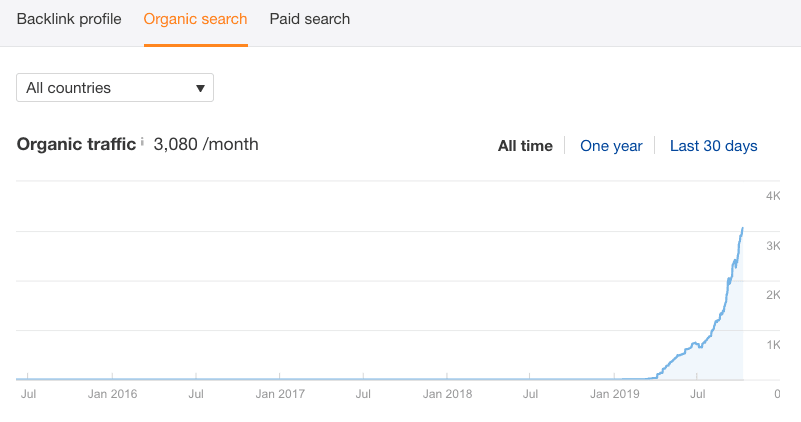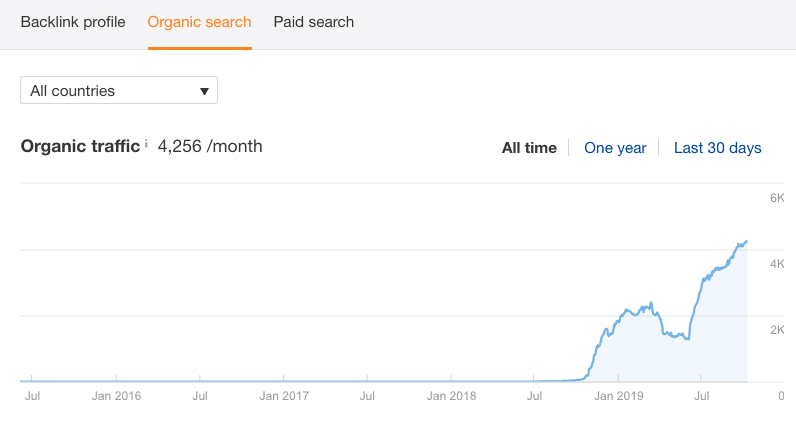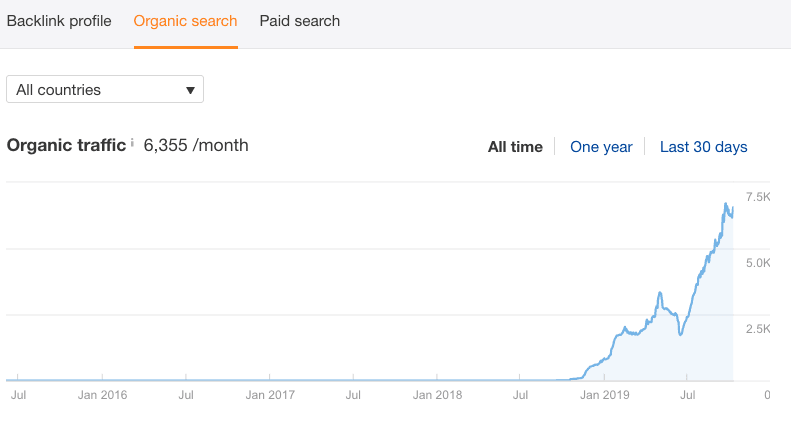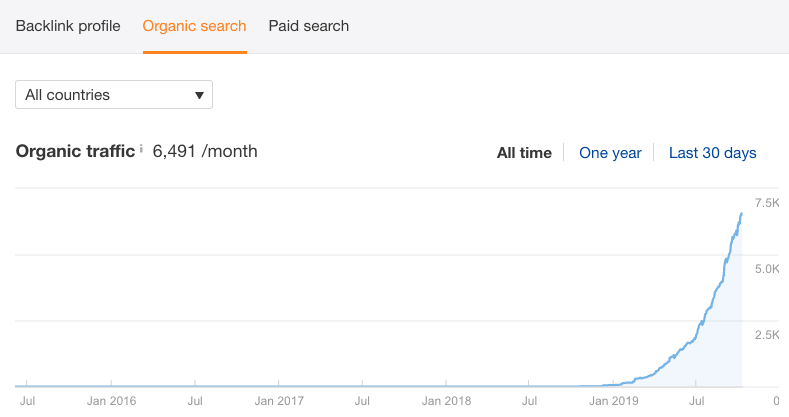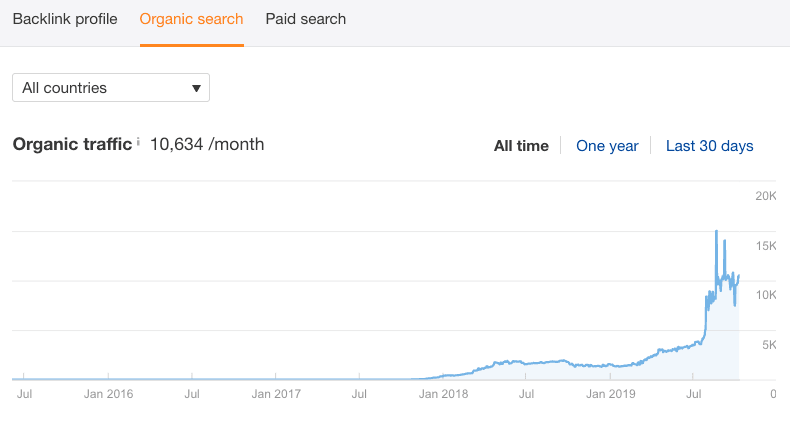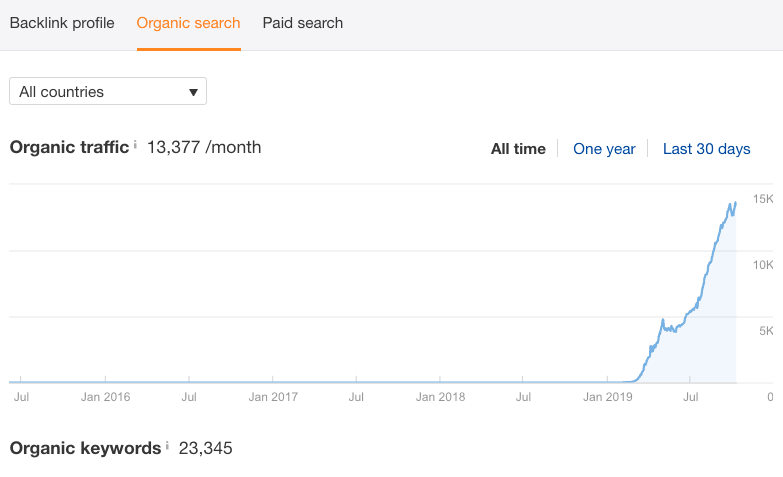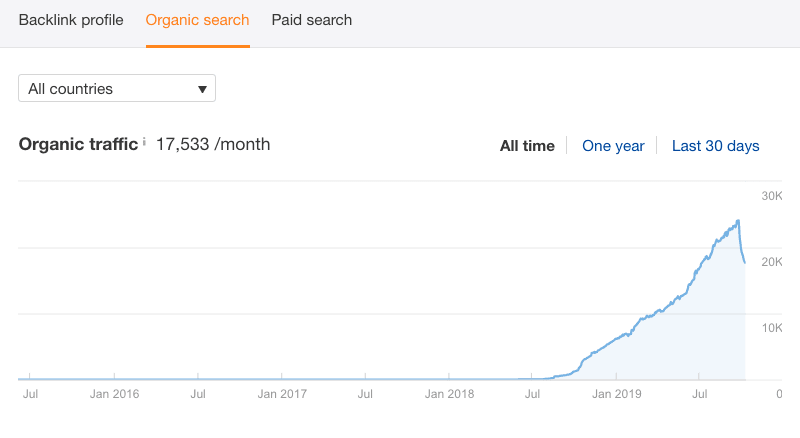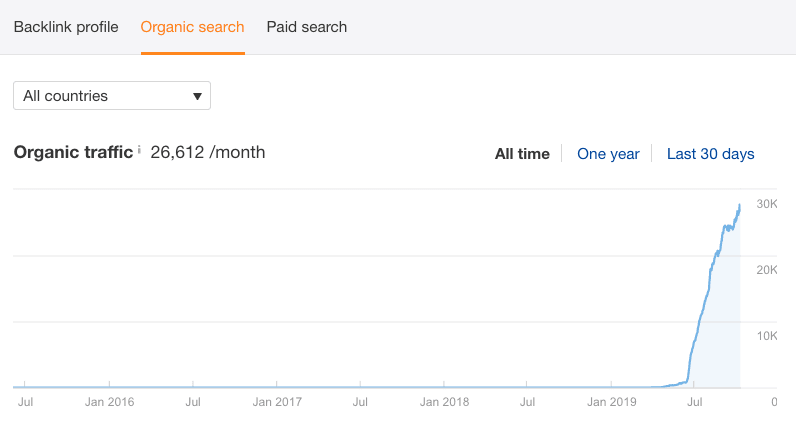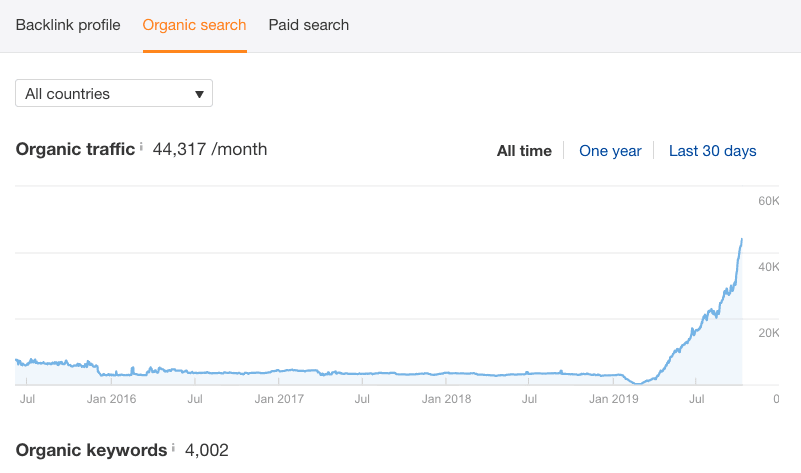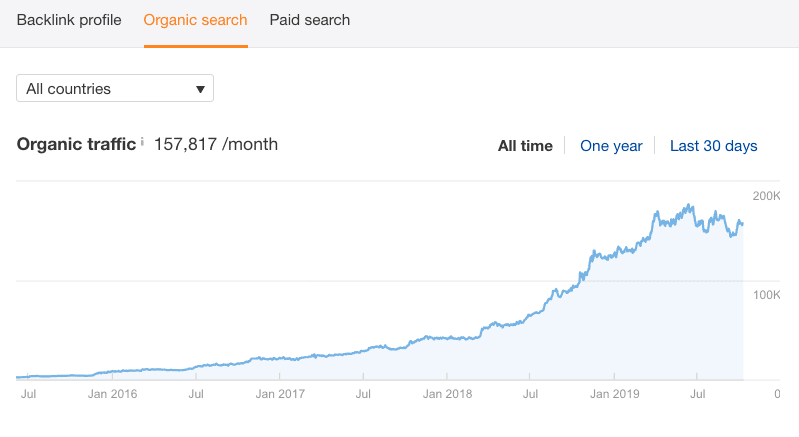 Results Based SEO Service in Glen Waverley
Our SEO services will deliver a measurable result and will help you to make the most out of search engine traffic. We take the time to ensure that everything we do is carefully planned and carried out to increase performance. We are one of the best specialists in Glen Waverley SEO has to offer.
If you are ready to begin with optimising your website, just give us a call today. You will meet with our highly experienced team and we will get to know your business and your goals so that we can create a custom SEO plan for your business.
We can start with a preliminary audit of your website so that you can find out which of our services would be the most helpful. We will work together with you to find the right strategy that suits your business.
Call our agency today, let's get started!
Navigating Glen Waverley's Digital Landscape
Glen Waverley is a bustling hub of commerce, and as such, the digital competition is fierce. To thrive in this environment, businesses must adapt to the digital landscape and employ strategies that set them apart. One such strategy is SEO, a powerful tool that can propel businesses to the forefront of online search results. By understanding and implementing effective SEO techniques, businesses can reach their target audience more effectively.
Decoding Local SEO
Local SEO is a specialised branch of SEO that concentrates on enhancing a business's visibility in local search results. It's about ensuring that when users search for products or services in a specific geographic area like Glen Waverley, your business is prominently displayed. This type of optimisation is crucial for businesses aiming to attract local customers and generate foot traffic.
Why Glen Waverley Companies Need Local SEO
Glen Waverley companies face unique challenges and opportunities. With the potential of catering to local customers, implementing Local SEO strategies becomes paramount. The guide will explore how harnessing the power of local search can drive more customers through your doors, boost sales, and solidify your presence within the community.
























The Elements of Successful Local SEO
To excel in Local SEO, businesses need to focus on several key elements:
Google My Business Optimisation: Claiming and optimising your Google My Business listing is essential for local visibility.

Local Keyword Research and Integration: Incorporating region-specific keywords into your content helps users find you more easily.

Localised Content Creation: Crafting content that resonates with the local audience establishes your business as an authoritative figure.

Online Directory Management: Consistent NAP (Name, Address, Phone Number) listings across online directories improve your credibility.

Online Reviews and Reputation Management: Positive reviews and managing your online reputation contribute to trust-building.
Local SEO Tools for Glen Waverley Businesses
To navigate the complexities of Local SEO, several tools prove invaluable:
Google My Business: The hub for managing your online presence on Google.

Moz Local: A tool that helps manage your business's local information across different platforms.

Yext: Streamlines the distribution of accurate business information across various directories.
Glen Waverley SEO Expert Advice
Increase Online Visibility Through Better Website Optimisation
Search engines continue to drive a significant amount of traffic online.
But just how much?
A study from BrightEdge found that organic search trumps all other marketing channels, driving 51% of all online visitors to B2B and B2C sites. In contrast, paid search was responsible for 10% of traffic while social only had a small impact with 5%.
Search matters
IWhich is why optimising every aspect of your site is incredibly important. Otherwise you could be missing out on opportunities to capture and convert visitors. Getting started can seem like a daunting prospect so where do you even start?

Here we put together a comprehensive SEO checklist to optimise your site for higher visibility.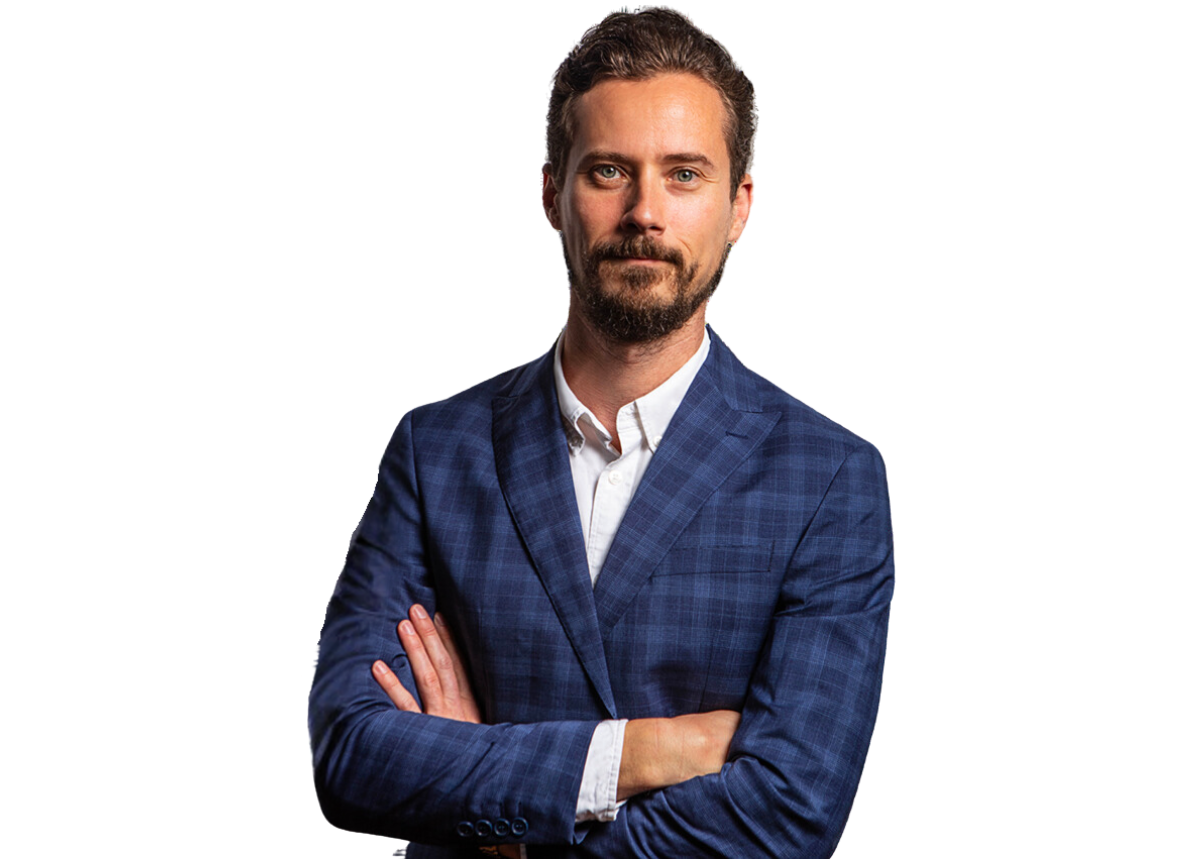 Conducting a Local SEO Audit
Think of a local SEO audit as a health check for your online presence. Just as you would regularly visit a doctor to ensure your well-being, your business's online profile also requires periodic evaluation. A local SEO audit helps you identify discrepancies in your business information, assess your search engine visibility, and ensure that your online presence aligns with your real-world offerings. Inconsistencies, outdated information, or missing details can lead to a negative user experience and potential loss of customers.
Google My Business (GMB) Evaluation
Start by assessing your Google My Business listing. Is your business name, address, and phone number accurate? Are your business hours up-to-date? Is your GMB description engaging and informative? A well-optimised GMB profile significantly boosts your chances of appearing in local search results.
Website Analysis
Scrutinise your website to ensure it's user-friendly and responsive. Check for broken links, slow loading times, and mobile compatibility. These factors contribute to a positive user experience and can impact your search engine rankings.
Local Keyword Assessment
Review your chosen local keywords. Are they relevant to your business? Are you targeting the right terms? Adjust your keywords based on search trends and your business objectives.
Citation Consistency
Examine your business citations across various online directories. Inconsistencies in NAP (Name, Address, Phone Number) can confuse both users and search engines. Ensure your information is accurate and uniform across all platforms.
Online Reviews and Reputation Management
Take stock of your online reviews. Encourage positive reviews and address negative feedback professionally. Responding to reviews shows your commitment to customer satisfaction.
Competitor Analysis
Study your competitors' online presence. What are they doing differently? Identifying their strengths and weaknesses can provide insights into your own strategy.
Content Evaluation
Analyse your website's content. Is it relevant, valuable, and up-to-date? Localised content that speaks to Glen Waverley's community can boost engagement.
Backlink Audit
Assess your backlink profile. Are there any low-quality or spammy backlinks? Clean up your link profile to maintain a healthy online reputation.
Setting Up Your Website for Search Engine Optimisation
Whether you are setting up your site for the first time or already have one up and running, make sure to prioritise the following:
Google Analytics: Analytics measures website traffic and other important metrics. From which pages are getting the most visitors to which traffic sources convert the best, Analytics reveals a goldmine of actionable information. Start by installing the tracking code to be able to set up goals and pull traffic reports.
Google Webmaster Tools: If there are any crawling errors or other issues with your site, this is where to check it. The tool also provides data on search queries and incoming links, both of which are useful for marketing campaigns. Login to your Google account to connect your site.
Sitemap: A sitemap links to all the pages of your site, and helps search engines find and index your content. Use a tool like XML sitemaps to build a sitemap and submit through Google Webmaster Tools. If your site is powered by WordPress, there are also a number of plugins that make this easy.
txt: The file helps to improve the efficiency at which search engines crawl and index your pages. The file can also be used to instruct search engines not to index certain pages. Once the file is created, you can submit it via Google Webmaster Tools.
Mobile design: As more consumers connect online through mobile devices, the importance of mobile application development cannot be stressed enough. Responsive website design addresses this by automatically adjusting the content whether the user is on a desktop or tablet. Use the Mobile-Friendly Test to test the design of your site.
Loading speed: How fast your site loads for users is important. The PageSpeed Insights provides a detailed overview including recommendations to improve speed for the mobile and desktop site.
WordPress SEO plugin: WordPress SEO by Yoast is a powerful tool that adds incredible functionality from helping you write highly optimised content to optimising other technical aspects for better SEO. If your site runs WordPress, this plugin is a must.
On-Page Optimisation
Google relies on complex algorithms to deliver the most relevant results. Optimise the following on-page aspects to improve the relevance of your pages:
Title Tags:
Each page should have a unique title that includes relevant keywords. Be sure to keep the titles but within 60 characters to avoid getting them truncated in the search results and consider adding your brand name.
Headings:
Using headers is a great way to attract attention with an appealing headline and to improve readability of your content. Be sure to include a descriptive and relevant H1 tag for your pages.
Meta descriptions:
These are short descriptions that appear in the search results below the title and URL. Just like the title, the meta descriptions should be written to appeal to viewers and include relevant keywords. Be sure to keep it under 155 characters and include a brief call to action.
Permalinks:
To improve relevance, URLs of each page should follow a clear hierarchy. Change the URL structure to include descriptive keywords.
Images:
Each page should include a relevant image. It not only helps to break up the content but helps to engage visitors and reduce bounce rates. Be sure to include an ALT text for each image.
Content:
Quality over quantity. Each page should be completely unique and actually provide value to the user. Include relevant keywords and synonyms but avoid stuffing the content with excessive keywords.
Structure:
Every page should be easily accessible and ideally in no more than 3 clicks from the homepage.
Linking:
Link to other relevant pages on your website to boost their relevance. But avoid stuffing the internal links with too many keywords and make sure to use anchor text that flows naturally. Use external links to reference other materials when necessary.
On-Page Optimisation
Backlinks used to carry a significant amount of weight for search rankings. But a lot has changed and algorithms are far more sophisticated. Here is an overview of techniques to strengthen your online brand and improve off-page optimisation for better SEO:
Social media: Social signals are now directly correlated with search engine rankings. Facebook and Twitter are popular platforms to build a community and provide value to your audience. Social media is one area that cannot be ignored.
Backlinks: Links still matter but excessive links from questionable sources can lead to ranking penalties. A better approach is to focus on acquiring quality links from relevant sources. Strategies to consider include guest posting and blogging on a regular basis.
Business directories: Directories such as Yelp and TrueLocal are invaluable especially for local businesses. But the most important is getting listed on Search and Map results with Google My Business. Make sure that all the information is accurate and up to date.
Work With A Geelong SEO Agency
Collaborating with a local SEO agency can be a game-changer for businesses. These experts understand the nuances of Glen Waverley's market trends and can tailor strategies accordingly. Their experience and insights can contribute to long-term success.
We would be delighted to collaborate with you if these goals align. We enjoy seeing our clients grow as Integral Media expands in Melbourne.
Learn why we value our clients and book a call with us today to unlock your Melbourne business's potential.
Always helpful and supportive
We've been very happy with Integral Media since working with them in 2019. Our web results in 2023 are more than 20% higher compared to equivalent periods prior to working with Integral, where we were working with another generic SEO company. The standouts for Integral Media are competency, values, a sense of urgency and high standards.
You will not find a more professional company! Alex, Dane and the team at Integral are knowledgeable, friendly, efficient and a pleasure to work with. Would absolutely recommend to anyone!
Friendly, great communication and brilliant at what they do!Working with Integral has boosted our search rankings tenfold and they've only just begun to work their magic. We couldn't be happier with the work they've done for us. I highly recommend engaging Integral Media. Thanks Alex and Co!
I highly recommend Integral Media for their exceptional SEO services. Their team is professional, knowledgeable, and dedicated to delivering results. They took the time to understand my business and developed a comprehensive strategy that has led to significant improvements in our search engine rankings. What sets Integral Media apart is their ongoing communication and collaboration, which makes me confident in the results they deliver. They are an exceptional partner for anyone looking to improve their online presence.
Very honest, easygoing and transparent. Low costs and helpful. Would recommend.
I have worked closely with the team at Integral Media over the last 12 months, and have been super impressed with their professionalism and obsession with providing great service and solutions for their clients.This team gets results!
I've been working with Integral media for a few years now, the team are always great to deal with and are super professional.The IM Team would be ideal if you're looking to grow your business & online presence.
When I first met with Alex, I didn't think there'd be much of a market left for my business. I was unsure if people were still interested in buying models/wooden ships/spaceships etc., whether competition was too high, or whether the industry was simply not growing.However, Integral Media proved otherwise and showed that all I needed was better online presence for my customers to come to me. Integral Media mapped out a clear plan that had my website ranking on page one within a few months! Since then, Models and Hobbies 4U has not stopped.Our online orders have grown so much and we're busily fulfilling orders, day in and day out, as my Facebook Page will testify . Alex and the team have been super helpful and I could not recommend their services enough. Thanks Integral Media! .... Let's continue to grow rapidly together !!!
I highly recommend Integral Media SEO as reputable digital marketing specialists and a truly fantastic team. I have worked for them as SEO content writer, and it was an enjoyable work environment teeming with high-quality professional, creative, friendly and efficient people. The experience at Integral Media has helped me to develop new skills, broaden my knowledge and improve my CV.
Awesome company. Highly recommend their work. I've been partnering with Alex for 5 years now and have the highest respect for the team at Integral Media. After 18 years working in Digital Marketing its refreshing to meet a company that delivers. They are the real deal.
I have found their service exceptional. Their approach to the whole travel experience is innovating and look forward to using AirRentalz services in the future.
It's been an absolute pleasure working with Integral Media! They've produced incredibly well-researched articles for Shaping Change, a consultancy firm in the field of human resources, which has given our content strategy an excellent boost. I highly recommend their work!
Great blogsJay ManganoDevrite Homes of Distinction
I use Integral Media to supply blog posts for my website. They arrange excellent well written articles to keep my website relevant. This is something I don't get the time for myself. We specialise in energy assessments for residential and commercial buildings.
Exclusive Steel Homes Pty Ltd have been extremely happy with the results Integral Media have provided to us. Highly recommend.
Thanks to the team for their assistance with our latest blog post for Atelier Wealth - much appreciated!
Alex and the team at IM have been a pleasure to deal with. Nothing is ever too much trouble and they provide a high quality service at a very competitive price. The website they put together for us is fantastic and is very easy for us to update ourselves which was important for us. Would highly recommend them.
I can't recommend Alex and the team enough. They really do take the time to make sure their clients are looked after and customise everything for your needs. They've produced amazing results for us and we love working with them.
It has been an absolute pleasure working with Alex and Integral Media. They take the time to get to know you and the organisation and really make you feel valued. Plus - they're fantastic at what they do! Thanks team!
The Team at Integral Media are AMAZING!!!!!!. So responsive, so helpful. Nothing is ever too hard for them to work out. They provide me with such peace of mind that not only are my clients needs taken care of, but they are always there to answer any of my calls/countless questions and lack of technical know how. Can't recommend them enough, they make my life sooooo much easier. Thank you!!!!!!!!
Have been working with Alex over the last 8 years and it is fantastic to have a company like IM and a professional in Alex that is always looking to better our business. Could not recommend them more highly. Thanks for taking our business to the next level.
We've just started using Integral Media's services for our family owned Locksmith business.Alex has been an absolute superstar to date, so much knowledge and incredibly prompt and generous with his time.He has helped build our new website and is now helping us with all our back stage SEO.Awesome job guys!!
How Do You Know If You Need Local SEO?
Local SEO is a powerful strategy that can propel your business to the forefront of local search results, connecting you with customers in your immediate area. But how do you know if your business needs local SEO? Here are some signs to look for that indicate it's time to invest in local SEO services and leverage the benefits of targeted, location-based online visibility.
Location-Centric Business
If your business relies on serving customers within a specific geographic region, then local SEO is essential. Whether you're a local restaurant, a dental clinic, or a boutique store, local SEO ensures that you're discovered by nearby potential customers actively searching for services you offer.
Limited Online Visibility
If your business struggles to appear on the first page of search results, especially when users include location-specific terms in their search queries (like "best coffee shop in Glen Waverley"), local SEO can help you improve your ranking and visibility.
Inconsistent Business Information
Have you ever stumbled upon incorrect information about your business online, such as wrong hours of operation or an outdated address? If so, this can confuse potential customers and lead them astray. Local SEO ensures that your business details remain consistent across various online platforms, eliminating any confusion.
Fierce Local Competition
Is your industry saturated with local competitors? Local SEO can help you stand out in a crowded marketplace by optimising your online presence to match the intent of local searches. Appearing at the top of search results can give you a competitive edge.
Lack of Foot Traffic or Local Sales
If you've noticed a decline in foot traffic to your physical store or a drop in local sales, it might be time to reassess your online presence. Local SEO can attract nearby customers who are ready to make a purchase, driving more people through your doors.
Frequently Asked Questions
Capitalising on SEO and Local SEO in Glen Waverley, VIC
A strong online presence ultimately means more customers for your business.
But it all starts with proper website optimisation to ensure that visitors from search engines can actually find your pages. Use this SEO checklist to identify areas of your site that need improvement and to create an action plan. Going through the checklist can be rather time consuming but is well worth the effort.
Integral media isa digital marketing agency full of SEO specialists with extensive knowledge and a proven track record of delivering high quality SEO strategies to our clients.
Get in touch with us today to discuss your SEO business goals and strategies and find out how Integral Media can boost your online visibility.
Digital Marketing Services:
Stand out and gain more customers with Integral Media. We exist to help businesses grow by bringing transparency and accountability to digital marketing.
SEO Services For Businesses:
Integral Media's Search Engine Optimisation (SEO) services can help you manage and grow your business, with our tailored, knowledgeable SEO strategy aimed to enhance your search engine rankings.
AUSTRALIAN DIGITAL MARKETING
Where We Offer Our Services:
If you're looking for the best local SEO services, we can help. Integral Media understands the importance of effective SEO in Australia, bringing your website up the search engine rankings, to earn valuable traffic to your website, and attract more clients.
Victoria
New South Wales
Queensland
Tasmania