Resell reliable Search Engine Optimisation services with our White Label SEO Solution. Our White Labelled SEO services is heavily focused on the longterm success with a stable progress in ROI.
Market and Keyword Research
On Site Report
On Site Implementation
Content Creation Process
White Hat Outreach
Campaign Performance Monitoring
Reporting Through Dashboard and Account Manager
All using Your Brand
The ideal solution that helps any startup to deliver up to date SEO services to their clients. 
White Label SEO helps any new and established digital startup with the right tool to grow their customer base.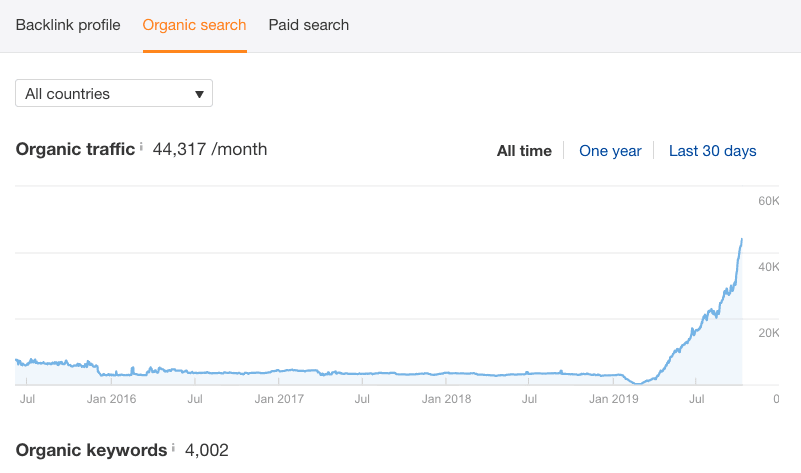 What is White Label SEO
White Label SEO combines the best SEO plan use based on our past decade of client experiences in the SEO industry into a really simple service for our White Labelled Clients.
A Local Team in Melbourne
Unlike most white label SEO providers and resellers, our company is based in St. Kilda, Melbourne, Victoria, Australia. Our location doesn't mention anything about Philippines, China or India.
Having a local team helps so much when working with Australian clients. We came into realising this when we experimented with a-lot different setups in the past 10 years. Not only does a local accent sound more familiar, but this helps to maintain the trust in clients to perceive us as the professional local company that wants to provide the best value service experiences for a fair price.
The team not only is able to interact with clients about non marketing related topics, but experienced in analysing, reporting and suggesting the best strategy based on client industry and focus. This type of skill is something very hard to attain with a new team members. We are proud to train our team members with the right foundations.
A White Label Reporting Dashboard
Our dashboard system is highly flexible. Whether you want to keep track of detailed data or just want a simple conversion based report for your clients. We help to setup the right interface for you. We use our system for corporates and enterprises, where broad data are broken down into tiniest details. This process helps to exactly understand what data is and how to make the right decision for the best outcome of the given campaign.
Most of our clients are using these 2 types of dashboard setups.
Google Data Studio
Custom Dashboard Solutions
The 3 Year Strategy
A successfully campaign is long lasting campaign. Our 3 year strategy lays out the important and not so important facts about Digital and SEO. We educate client and resellers about the why and how for their maximum benefits.
Most agencies manage to pick up clients that cancels the first 3-6 months afterwards. The main reasons is they don't understand how to correctly manage a campaign.
Our 3 year timeline is filled with constant:
analysing
strategising
reporting
approving
implementing
tracking
analysing
re-strategising
Well-planned process is crucial in expanding the website's opportunity to scale and reach its maximum on the internet.
White Label Sales Support
Singing up client is the first and most important part to get started. Our experience sales expert helps to make your life easier by doing part or all the work for you. Whether you need support during, pre or posts sales. We are always ready to help.
Decades of Experience
Being in this industry for over a decade, it lights up our view from how industry has changed and what direction it wants to move towards. Our business model is focused on the long term road and the success for everyone.
New digital agencies or SEO companies might be lacking hands on experiences on how the industry is shifting to what path.  They could supplement these experiences with reading outdated books (which almost nobody does honestly – books, outdated, seo updates every day) or a mentor who experience each shifts first hand.
Why Experience Is So Important in White Labelled Services
Hands-On Experiences
How clients almost went into bankruptcy and was able to grow through SEO and Ads
What Can Drove Client into Brankcrupty?
Google updated, the past SEO strategy did not work anymore. Websites got penalised. Rankings went from #1 to nowhere. The biggest mistake we did last time was not to diversify our risks.
How to diversify and What To Do or Not To Do?
Understanding this comes through experiences. Our team is well trained with foundations to spot and adjust accordingly.
Latest Industry Standards
We teach important foundations and use the latest state of the art technologies to improve our standards in this industry.
How we strategise is based on our combined experienced and the best solution that matches to each particular client.
Designed to Scale
Our processes are designed to scale. We are able to manage 5 campaigns, 50 campaigns or 100+ campaigns with no problems because of the strategy and system we use for managing each campaign.
Outperform where others look away
After being in the SEO industry for over a decade, we decided to ditch the most of the short term solutions in favor for the long term solutions. There are so many details almost every expert will miss out on. This is where we focus on to make sure that we build a solid foundation for each campaign, so it can grow to it's maximum capacity in the future.
White Labelled Brand Website
Don't have a website yet? Not a problem, we can help to design and setup the perfect online fit to your brand.
White Labelled Phone Number
We have a great setup to manage phone calls in your name.
White Labelled Team
Need a white labelled team? Not a problem. We are flexible enough to have our entire team dress up with your brand.
The Flexibility
The flexibility we give to our white label clients is beyond. Our vision is always the same for everyone. We grow together.
How Can White Label SEO Benefit Anyone
You have the connections, We have the expertise to help you grow.
Our services are not bound in contract, you can cancel anytime if you feel unhappy about our approach.
What we want is to plant seeds together and grow together. Unlike past business models, our agency only succeeds if you and your client campaign succeeds.
We hope this is simple to understand, if not. Please reach out to us anytime.
White Label FAQ
Q: How To Get Started?
A: Simply reach out to our team. By email or by phone. If you happen to drive by St.Kilda, please visit us for a coffee  in our office.
Q: How Much Money Can I Make?
A: This entirely depends on what you are happy with. Our sales process is fairly simple. We best go through the details during a coffee catchup.
Q: Is Campaign Performance Guaranteed?
A: Some metrics can be guaranteed. Others not. Same as in other industries. Our KPI are fair for everyone. Our end goal is always to outperform and maintain a long lasting client campaign.
Q: What is the minimum to get Started?
A: You have a friend who owns a local business that needs digital marketing services. 1 Lead is enough to get started and become a white labelled SEO reseller.