CRO Agency Melbourne – Conversion Rate Optimisation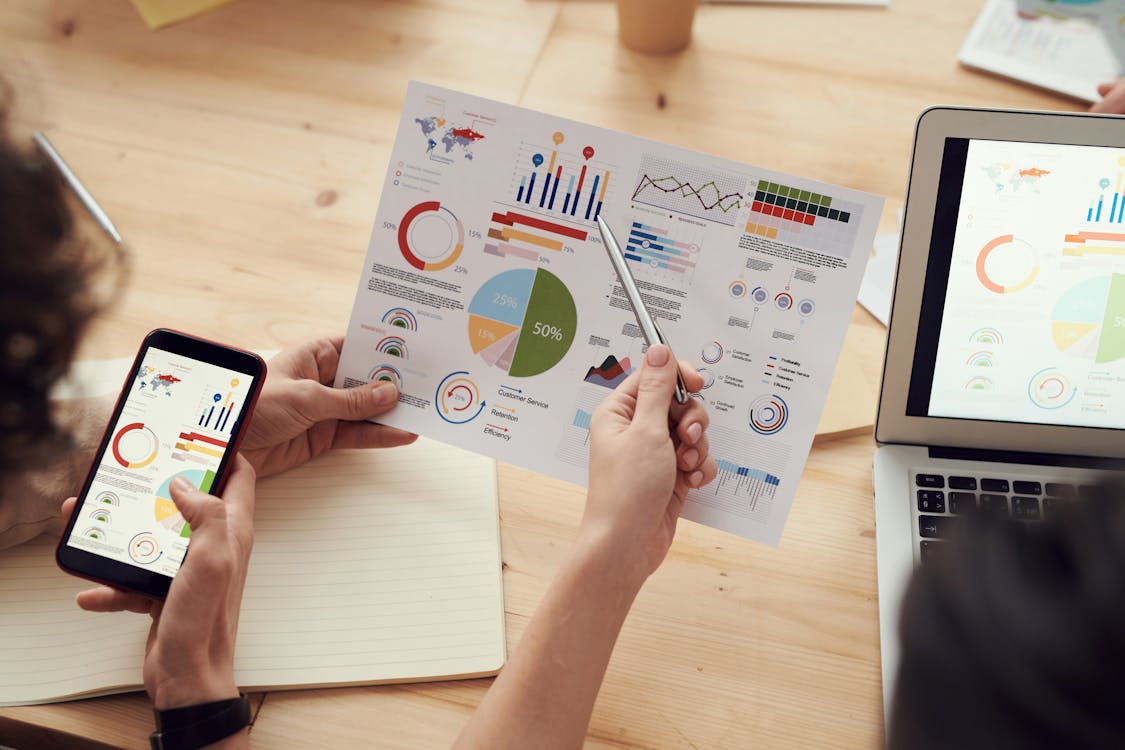 When significant prospects turn into customers, that is when your businesses have received a reasonable conversion rate. The higher the conversion rate, the higher ROI you will earn. To increase the growth of this rate on the site or in your traditional marketplace, people now opt for Conversion Rate Optimisation (CRO).
Conversion Rate Optimisation is the practice of increasing the percentage of users who perform a desired action on your website or offline stores. This action is nothing but signing up for a product or service, purchasing a product, filling out a form, etc. It is the action that you desire your visitors to perform to increase the conversion rate.
To stay on top of your game, you need to understand what persuades your customers or instils a desire in them to purchase a particular product or service. When you know exactly what your target market requires, you need to focus your marketing efforts on that which, in turn, will influence your conversion rate. As every business now has an online presence, you need to understand better how conversion rate optimisation works and how it can benefit you through digital marketing.
What is Conversion Rate Optimisation (CRO) in Digital Marketing?
A conversion rate in digital marketing calculates the percentage of the desired action undertaken on your website or any other digital platform. It helps your site keep track of how many prospects have visited different pages on your site and done the desired action.
Digital marketing is a diverse platform; depending on your target audience, you need to pick the right way to market your products and services digitally. Reaching the desired conversion rate with such a marketing strategy is what is known as conversion rate optimisation.
CRO vs Other Advertising
CRO has been gaining popularity amongst several brands in increasing businesses revenue without the need to spend more on advertising, reducing your marketing budget. But, maintaining your conversion rate online is different from your traditional businesses. You need to ensure that your site or other digital marketing platforms work well without any bugs to get the highest possible visitors to your site.
For instance, if you place a Facebook ad, your ad needs to be relevant to the audience you are targeting to instil a desire in them to know more. If the ad receives about 1000 views but 300 clicks, those clicks are what your conversion rate is.
The aim for any business should be to improve their conversion optimisation to make get more sales orders, increase their ROI.
How Websites Benefit From CRO
CRO is used by almost every other online retailer you come across. It offers a wide array of advantages including a smoother sales process, but some of the significant benefits are as follows:
Improvement in Decision Making
Through CRO, you get an in-depth insight into the behaviour of your visitors on your site. It is a good way for you to improve your offering and marketing strategy. It also gives you information about the frictions that are affecting your sales funnel. Conducting a data analysis of this for conversion rate optimisation aids in better decision making and increasing your company revenue.
Better ROI
One of the significant reasons for you running businesses offline or an eCommerce site is to gain a return of investment or ROI. This is also one of the significant advantages of CRO. CRO helps you increase the conversion rates on your website.
Even the slightest increase in this percentage leads to tangible profits right in your pocket. You do not have to pay additional fees to advertisers, and every gain earned is entitled to only you. A reliable CRO agency would have a macro conversion approach along with conversion goals in place for higher website ROI.
Leverages Website Traffic
While there are several tools for you to increase traffic on your website, and CRO has no connection with your site traffic either, it is more concerned with the conversion rates.
Through conversion rate optimisation, you can ensure that the visitors convert into customers. CRO works on your current web traffic, identifies its behaviour and helps you understand your customers better. This influences your offering, which in turn will lead to increased revenue.
Your marketing team should have an SEO strategy and use Google Analytics to track the visitors. Ensure your website has interesting content in the form of blog posts. Track your competitors and their product pages to see how they are driving traffic.
Finally, if you want to check if your SEO performance by seeing the search engine results page and your website URL ranking.
Improves Brand Perception
A major part of conversion rate optimisation is to make sure your website looks legitimate, which is crucial because many users are now more concerned than ever due to several security breaches at various retailers.
CRO will ensure your website looks as legal and secured as your business actually is. It helps build trust and influence the customer to make purchases on your site.
Increases Customer Lifetime Value
Customers are more likely to purchase from you if you offer what they are looking for. And they are more likely to come back if they have a seamless experience online and with that product.
However, all of this will be of no benefit if your website isn't optimised. CRO can funnel the website visitors towards making a purchase. This makes your marketing effort more effective and will lead to re-purchases increasing your customer lifetime value.
How do I get more website conversions?
Website conversions rate is directly proportional to the profitability of your business. Therefore, the higher the conversion rate, the higher the revenue you will earn. Here are some important ways to get more site conversions.
Remove Unnecessary Form Fields
Accumulating the data of your lead is essential, but pushing in too many form fields can negatively affect the conversion rates. People visiting your website do not wish to fill in too much data, it will either cause boredom or annoyance, and the customer is more likely to exit the site. Create the right balance between the critical data you need, keep your forms short and precise and remove unnecessary form fields.
Integrate Testimonials and Reviews
Including testimonials and reviews on your web page is one of the easiest ways to spread good word of mouth for your business. No one likes to be the first person to try or experiment with something. Additionally, having positive reviews and testimonials can majorly influence the buying decision as it can help your brand gains website visitors' trust.
Leverage Visuals and Videos
Visuals and Videos go a long way in creating a human connection online with your audience and enhancing the user experience, which is the most prominent absence when business is done virtually. Enhanced user experience also gives you a good google rating.
Integrating your website with visuals and videos gives your business a distinct personality and makes it more trustworthy. It can also create top of mind awareness amongst customers, additionally benefiting your business.
Get Rid of Distractions
You need to ensure your website is precise and to the point. The landing pages should be concise and easy to navigate. Push customers to the page you want them to visit and avoid unnecessary distractions.
This will not only make your prospective customers move out of your website and affect the user experience, but they will most likely not even visit again. CRO will help you clearly understand what the users expect from your website and ensure to only have those online.
Increase Effectiveness of CTA Copy
Having the usual CTA copy may not be able to create an impressive impact on the users. Based on your target audience, try improving the copy to suit their language and appeal. Rather than a generic copy, an appealing one will effectively convert your prospects into customers and will also effectively influence the conversion rate.
CRO Best Practices
Some of the CRO best practices shouldn't only be for mere knowledge but integrated as a part of your ongoing business strategy.
Well-Defined Goals
The goals you fix for your business annually or quarterly need to be backed by qualitative data and information. It requires quantitative research to define goals rather than setting basic norms for growth and development. These set goals then pave the way for the optimisation journey that will help you become better with every experiment.
Measure Every Conversion
You should measure even the most minor conversions as it enhances your business revenue. The click-through rate (CTR) or sign-ups that you receive all form a part of micro conversions that when combined together contribute to the main conversion goal. If you take into consideration even the minor conversions it can greatly influence your conversion funnel as a whole.
Identify Leaks in the Funnel
Before you set up a conversions strategy, it is essential first to understand the users and identify their behaviour based on their demographics, interests, requirements, etc.
Experts suggest that one good way to do this is to run short entry and exit surveys on your landing pages. Avoid putting up long surveys; they should be short and to the point that interests the people to fill in their data.
Therefore, do not start any experiments without a hypothesis and ensure to clearly define the goal of your experiment. Never edit an experiment in motion; it can hamper the results, and always keep track of your results.
Conversion Rate Optimisation Tools
It is best if you begin your conversion optimisation journey at the earliest; some of the tools that can help you in this are as follows:
HubSpot
The starting price of using certain features on HubSpot is free. Features in HubSpot allows you to customise popup forms and also integrate with HubSpot CRM. It helps you gain deeper insights into audience behaviour already present in your database and new prospects as well. It gives clear information about which marketing efforts are leading to conversions and which will need optimisation.
Unbounce
Unbounce allows you to test landing pages, popups and bars without the assistance of a developer. It also gives you data about the healthy conversion rate for your company. It allows you to run a comprehensive report with recommendations to improve the conversion rate.
Hotjar
One of the best features of Hotjar is that it allows you to capture screen recordings and heat maps that show how your website visitors are navigating through your website. It is comparatively expensive than the above two but does provide the features that will benefit your business.
Run A/B tests
To effectively conduct an A/B test, you need first to create two different versions of the same content. A/B testing will help you identify which version performs better. It is an experiment where two or more variants of a web page or an app screen are shown to users at random, and statistical analysis is done to measure which page has performed better.
To undertake A/B testing, you can change a single headline, button or create a complete redesign of the landing page or any other page to know which of the variants is more effective. The visitors are given either control or variation.
The measurement of the engagement with each variant provides you with data about a positive, negative, or no effect on user behaviour. This helps to eliminate the negative and non-performing variants and keep the effective one going.
Better User Experience on Your Site
A/B testing has proven to be very effective in increasing the user experience of your website. You can modify and alter your business strategies based on how your visitors navigate your site by identifying what changes will increase their conversion rate.
Conducting a business online requires you to give user experience and conversions prime importance. Through A/B testing and conversion rate optimisation (CRO), you can estimate the right marketing spend and your business will be able to overcome every obstacle effectively and serve the customers well.
Want to know more about how you can improve your website and the best SEO practice?
You may also be interested in…