What does SEO Stand for?
SEO Stands for search engine optimisation. SEO is a way to improve search engine rankings on Google and it looks at all possible elements of a web page to calculate the quality of the content and then compare it to billions of competing pages on the internet.
What is SEO and How Does it Work?
SEO can be described as an online digital marketing strategy that includes using keyword technology and other methods on a site that brings great results and business success.
Such a strategy can help your website, and hence your company, attract more organic search traffic by enhancing user experience and improving the ranking for your site using search engines such as Google, Bing or Yahoo.
SEO in simple words helps the optimised page on a site to stand out from its competition. The Google's algorithms decide which page on your site is the most relevant result to display at the top of their search results. Another term for SEO is 'organic SEO' which is a way for a site to gain a high rank or placement on a search engine's search result.
SEO Stands for Search Engine Optimisation
With optimisation being the operative word. SEO is the process of using strategies including keyword techniques. We can optimise your traffic and help your site rise to the top of Google search queries with top-ranking and local directory lists.
Using SEO keyword strategies, ranking factors and other methods, your website will rank high and you'll trounce your competition and stay ahead of the mob. We are always abreast of new developments and ways to expand link building, ranking, SEO technology reach and search engine strategies.
Why Should You Care About SEO?
With 93 per cent of online involvement starting with a search engine, SEO strategies for higher ranking are essential if you need higher traffic volumes and plenty of visits to your website time and again.
What is Google's Algorithm for SEO?
Algorithms aren't easy to explain but they allow a computer to carry out a particular task. For example, your computer might be programmed to come up with a number between one and 100 randomly, which is a finite task, for example, it has a set point to begin and end.
Think back to the last time you used search engines like Google to find something. You might have punched in 'the best art supplies near me' or 'chemists in Melbourne CBD' and you ended up with millions of results from the search engine.
How did Google decide on which results to show you first? They used an algorithm. And Google has a very complicated algorithm for ranking and organising organic traffic and search results.
But it changes their algorithms often. We know some elements can affect a page's ability to show up in search rankings and results when certain keywords are used, for instance:
How a keyword appears in the page header tags, title, and meta descriptions
How many organic, naturally occurring links are on the page
How the website performs on tablets, smartphones and other mobile devices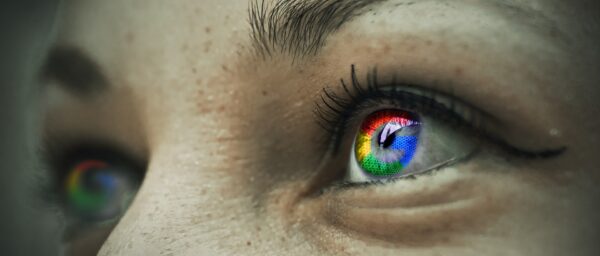 How often does Google update its algorithm?
Google has to continually update and improve its algorithms either in small ways but also in major ways to offer the most accurate search results, and these updates can happen many hundreds of times a year, if not more. At least once annually Google applies a major update which changes how a website is displayed and its ranking on the SERPs, or search engine results page.
Latest Google algorithm update 2021 – MUM – Google Multitask Unified Model
The latest significant Google algorithm change happened this year when the company moved away from its traditional model of index-retrieve-rank and replaced it with a new framework called MUM or the Multitask Unified Model. Unlike Google searches where users need to type many queries to get the right results, MUM offers answers with fewer questions.
Its foundation is like Bert, i.e. Transformer Architecture
It not only understands but ALSO generates language
It's trained over 75 different languages
It can perform multiple tasks at once
It understands information across text and images making it 'multimodal'.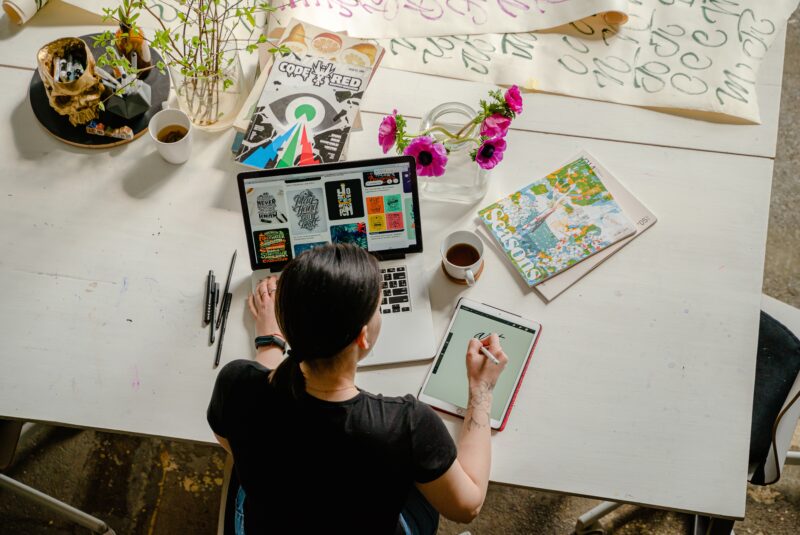 SEO Services
We recommend that before your company decides to use SEO services for the website, it's crucial that you ask what SEO is to begin with, and what these services should include. The services usually offered by SEO agencies will help your company succeed using SEO to attract organic traffic to your website for both digital marketing and social media sites.
We Aim for First Page on Search Engines
By using SEO, the ranking and visibility of your business page should increase in results on search engines such as Google and Bing, for example. The focus should be on search results that only apply or relate to your industry, business, and products and that enhance user experience.
Keyword Research
Businesses and organisations invest in keyword research for SEO so their website can rank higher and generate organic traffic. SEO keywords also help to raise more revenue, enhance user experience, attract traffic to your website and generate leads and sales on your website. This is our focus at Integral Media.
Whether you need quality content for a website, a blog post, landing page, content marketing, a survey to discover the most popular terms, or short or long-tail keyword research, we are here to help. We use keywords based on the probability that they will raise your ranking and attract a lot of attention from good prospective clients.
Content Marketing
This service is all about creating value-adding content for your website that educates your audience and engages them by answering all their questions. Our marketing services help establish your authority with relevant and related content and keywords that raise your rank, and inspire your audience into action rather than just browsing websites.
Meta Description & Title Tag Optimisation
The meta description tag is meant to be a short rundown of the content to be found on websites. The title tag is rather restricted, but the meta description allows for some more space to let users know what content or related information you have to offer. It also gives users an irresistible reason to click through to your website and browse the content.
File Optimisation
The content including image files and text should be optimised so your customers' search is streamlined and flexible, and fast and easy to load.
Chances are the last time you uploaded an image to your site it was from a stock pic and inserted on your website page. It's a huge weight that will slow your website and page down and to add to the problem, without alt text, search engines cannot read images on a site.
Image Files
Our SEO experts at Integral Media can compress images, add alt tags and use other strategies to ensure your site isn't bogged down by files, content and images with no alt text and that it functions at maximum reliability and speed for user comfort and satisfaction. To learn more about how to compress image files, You may be interested in our blog: 9 Best Free Image Compression Tools For Your Website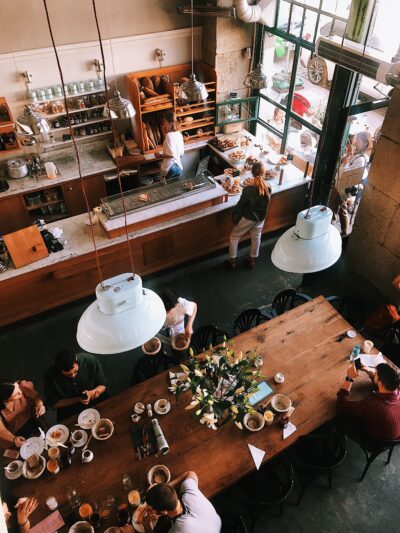 Local SEO
Your business needs a strategy that allows your website and content to be seen, by a user and prospective customers warmly invited to stay on your site and search for what they need or want. The way to make users can do this is to be visible in local searches.
Local SEO means improving your search results in some specific areas. In terms of local, it could be the suburb around your service areas. local SEO helps users searching for local products, showing results that are in that person's local area, or near to where the person is located. Brands need to consider the value of local SEO, content and keyword methods along with their more general search engine strategy using SEO. Read more about Local SEO service.
Link Building
Backlinks are crucial and should be one of the main focuses in SEO. Make sure you prioritise link building for the following reasons:
Your business and content will rank higher on a search engine such as Google.
Your website pages and the content will be found by a user faster by search engines like Google and you will enjoy an increase in sales, trustworthiness and credibility as a business of value.
With legit backlinks, your website will gain more trust from Google.
Legit backlinks
What do we mean by legit backlinks? There are several ways SEO specialists can do link building. Our SEO technique is focusing on reaching out to the websites out there that are relevant to your company, then corporate with them in terms of exchange quality content and backlink to your website This way, it is more sustainable and healthy for your businesses.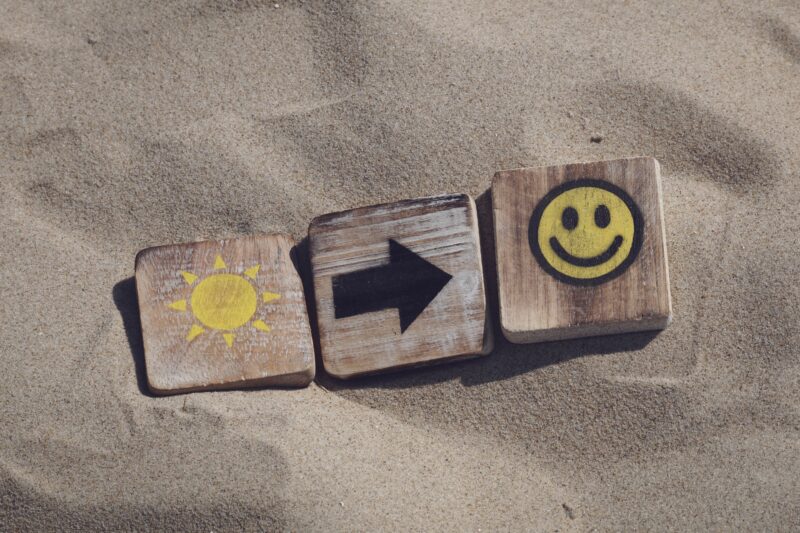 Benefits of SEO
The old saying 'it's like looking for a needle in a haystack' applies to internet search engines like Google. Even libraries need tactics for people to search for books and other content, and the internet is no different.
What is different is that by using SEO your web page and content will be at the top of search engine results more and likely to attract a user if it is optimised and has a high rank.
As mentioned above, the Google algorithm is one of the internet tools that in part uses keywords to regulate page rankings and content and is the most effective way to rank in search engines for specific keywords by using SEO. This is in essence a method of telling Google that a site or page is about relevant and related topics.
Improve Your Search Engine Results
Your business's priority needs to be SEO and quality content. If you rely on visitors, customers or clients to find you through search engines like Google, then SEO is imperative. If nobody can find you in searches then you won't have customers. It's as simple as that.
These days people tend to use search engines to check online before they go to a shop or business premises, and many only shop online. And if your business or organisation is to be a success it needs to be at the top of search results due to SEO and optimal keywords.
Part of SEO is to give you more chances to generate leads and build an online presence so people will click on your site, take a look at your content and buy rather than go to your industry competition.
Lead Generation
The marketing activity known as lead generation is one of many tools for garnering information that is used for building up a list of potential customers or clients on websites. These days the main channels for lead generation are divided into online and offline. An example of online lead generation channels includes your website, blog, ads and SEO tactics.
Improve Web Loading Speed
When there's too much traffic on websites, web loading speeds suffer so that at any level, only a certain number of people's requests can be supported by a web server.
Once that certain number is met, the site's page loads much slower. Hence, the more visitors on websites, the slower the site will respond no matter how good your digital marketing efforts might be.
At Integral Media, we have the answer to marketing strategies for websites, providing quality content and making sure a site loads fast, no matter how much traffic it attracts. We also engage in the process of improving the chances that websites appear higher in search engine rankings using keywords and other methods.

FAQs about SEO and its role
What is SEO in a website
SEO plays a big role in a website. With the right touch, this would help your site to appear on the first page of google.
What Does SEO Stand for in business
To business, SEO stands for optimising your site by using certain techniques. With the right optimisation, this would help your brand to be seen easier which leads to a better conversion rate and reducing bounce rate on your website.
What Does SEO Stand for in marketing
There are many ways you can increase businesses' revenue in marketing whether it is radio campaigns, google ads, press releases, social media marketing and so on. SEO is one of many ways you can promote your brand and service. Our SEO experts can help you to find what you are lacking behind compare to your online competitors.
What is SEO in web development
We are not only working on-page and off-page SEO. Our SEO experts also work closely with your web dev team to ensure website load speed is optimised and maintain a healthy web environment.
What is SEO in content writing
Writing comprehensive content would be great to potential readers but not knowing where and what to focus on the content is more like a hit or a miss.
You may already have good content but if it is not optimised for SEO, that would be hard to get that page ranked on the search engine which means there is less chance people will find your content.
With the right SEO, we will find user intent to ensure you have proper keywords to help your page to rank better.
Want to know more about how you can improve your website and the best SEO practice?
You may also be interested in…